Przemysław Biecek
Professor at the Warsaw University of Technology and University of Warsaw
Polish mathematician and computer scientist, professor of engineering and technical sciences, specializing in artificial intelligence. He leads the MI2.AI research team implementing a number of research projects focused on analyzing the transparency and security of artificial intelligence models, red teaming basic models, analyzing LLaMA and GPT language models, modeling 3D images, e.g. CT images, and explainable analysis of predictive models. Author of over 150 articles and 5 monographs related to data analysis. An expert in the Responsible AI working group of the international initiative Global Partnership on Artificial Intelligence (GPAI).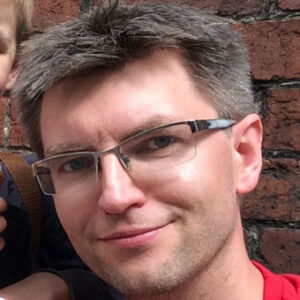 TOMASZ BIERNAT
ING Group CISO / ING Hubs Poland
An expert in the field of cybersecurity with many years of experience, for 4 years I have been playing a key role as a Cyber Security Analyst at ING Hubs Poland. Through a practical approach to security, I actively develop event detection capabilities in SOC, including looking for innovative solutions for data science models and improving the anomaly detection process. I am developing towards IT Security management. Security analyst, threat hunter at the Security Operations Center but also a pentester. Uses offsec experience in the daily analysis of security incidents. I am constantly striving to improve my skills and share the acquired knowledge. Top 5 in the world global ethical hacking leaderboard. Outside of professional life, a future motorcyclist and traveler who is always looking for new challenges and experiences. My approach to cybersecurity is evangelistic, with a relentless passion for sharing what I've discovered and a constant hunger for more.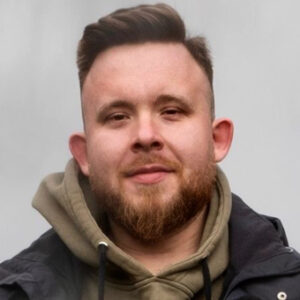 Piotr Brogowski
CEO and VP of Orion Instruments Polska
Co-founder, CEO and VP of Orion Instruments Polska, a company specializing in security events management systems and incident automation and response, especially SIEM, SOAR and Threat Intelligence (TIP) class platforms and offering a unique solution for detecting, classifying and masking sensitive information in various databases. Expert and author of numerous publications and public speeches on legal and practical aspects in the field of cybersecurity and PII protection including GDPR. Co-author of the handbook published by ISSA Poland "IT Security. Compendium".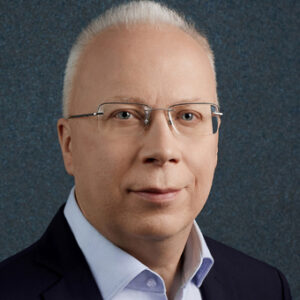 Michał Buczyński
ComCERT
IT security specialist at ComCERT SA. Currently, he works in the CERT team, where he specializes in the area of SOC management and SIEM implementations in technical and operational terms. He has experience in working with clients, implementing projects both in Poland and abroad.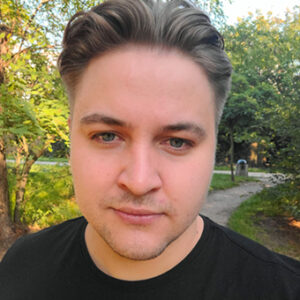 Damian Bury
Damian has been associated with the IT Security industry for over 5 years, currently working for one of the corporations, where is responsible for performing penetration tests and red team exercises. Especially interested in red teaming topics. Some says he does not drink a coffee.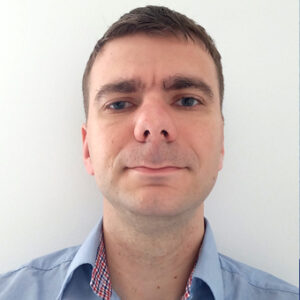 Sylwia Czubkowska
A long-time economic and technology journalist for such titles as Gazeta Wyborcza, Dziennik Gazeta Prawna and Przekrój. Creator of the Spider'sWeb+ magazine nominated in 2022 for the Grand Press Digital award. She has been nominated many times for the most important journalistic awards: Grand Press, Newsweek's Teresa Torańska, Marek Król awards. Four-time winner of the awards of the President of the Patent Office for texts on innovation. Laureate of the Professor Roman Czernecki Award and the Award of the Institute of Reportage "Topic: Refugees". Author of the book "Chinese hold us tight", published in 2022 by Znak publishing house.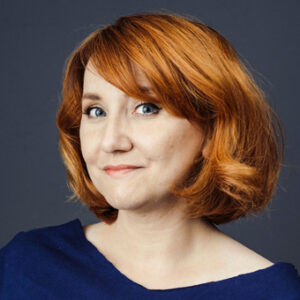 Adam Danieluk
ISSA Polska
Doświadczony menedżer i ekspert bezpieczeństwa informacji, od blisko 20 lat związany z branżą IT. Szczególny obszar specjalizacji to zarządzanie systemami bezpieczeństwa w tym ISO/IEC 27001, ISO 22301, PCI DSS, PA DSS, ISO/IEC 20000, oraz standardami technicznymi: CIS CSC, NIST CSF, OWASP ASVS. Posiada certyfikaty: CISSP, CISA, CISM, CRISC, CDPSE, ISO/IEC 27001 LA, BS 25999. ITIL. Doświadczenie zdobyte w branżach: medyczna, finanse, bankowość, ubezpieczenia, transport i logistyka, hazard i gry losowe, telekomunikacja. Członek stowarzyszeń ISSA, (ISC)2 oraz ISACA. Prezes ISSA Polska.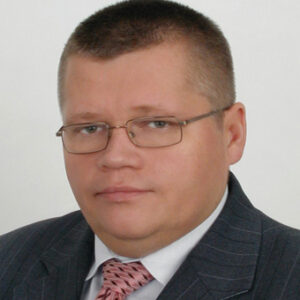 Marcin Dudek
NASK CERT Polska
ICT security specialist, member of CERT Polska, where he co-creates the team responsible for the security of industrial control systems. Previously, he gained experience in at the National Center for Nuclear Research, PGNiG SA and ComCERT SA, where he was responsible for the areas of incident response and threat monitoring. Together with the team, he found and reported numerous vulnerabilities, e.g. in Siemens and Schneider Electric controllers. A frequent speaker at security-related conferences in Poland and abroad. In recent years, in the Polish representation during NATO Locked Shields exercises, the leader of the team responsible for industrial systems.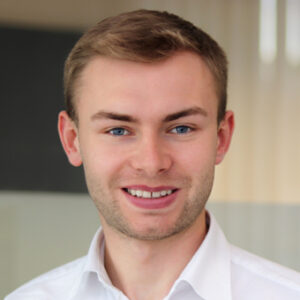 Kamil Gapiński
ComCERT
Kamil Gapiński specializes in the process-organizational layer of designing and implementing SOCs and CERTs. He has cooperated with many top-tier teams in Poland and abroad. He also focuses on strategic cyber threat intelligence and participates in organizing table-top exercises for cybersecurity specialists. He is a volunteer for the Cybersecurity Foundation and an employee of ComCERT SA. He lectures in postgraduate studies at the Warsaw University of Technology Business School and the Warsaw School of Banking. He holds CISM, SIM3, and lead auditor ISO/IEC 22301 certifications.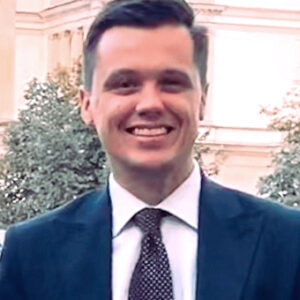 Kamil Drzymała
ISSA Polska
He has been working in cybersecurity of the financial sector for over 4 years. In his career so far, he was mainly responsible for: identity and authorization management (IAM), security of transaction systems and designed cybersecurity architectures and processes. In addition, he is responsible for external cybersecurity awareness and supports internal activities aimed at raising awareness of cyber threats among employees. Privately, he is a member of the Program Council of the #CyfrowySkaut project aimed at educating the youngest participants of the Internet.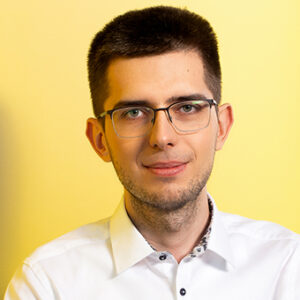 Piotr Głaska
Infoblox
Piotr specializes in the use of DNS in cyber security systems. For the past 6 years he has been studying how attackers use the DNS protocol in malware and in all kinds of attacks. He currently works as a solution architect at Infoblox, where he handles the technical side of Secure DNS solutions. Piotr has presented in the past at many conferences such as CONFidence, Oh My Hack, BlackHat Europe, Security BSides, Hacktivity, ISACA and ISC2 meetings, The Hack Summit and others.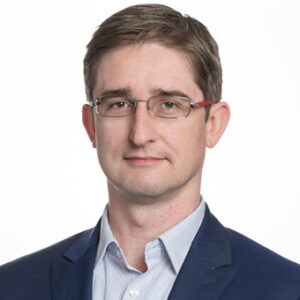 Krzysztof Gortat
SecureVisio
Co-Founder and Partner, SecureVisio A graduate in Computer Science from Rzeszów University of Technology. An engineer, architect, and auditor specializing in cybersecurity solutions, with knowledge and experience confirmed by numerous implementations and certifications. From 2001 to 2007, worked as a consultant, auditor, architect, and implementation specialist in network, system, and cybersecurity solutions at COMP Rzeszów S.A. (now rebranded as Asseco Poland). From 2007 to 2015, served as Vice President of the Board at Commcord sp. z o.o., where he was responsible for the technological development of the company as a cybersecurity solutions integrator. Since 2010, he has been the CEO of Esecure sp. z o.o., where he currently oversees the company's technological advancement and the creation and adaptation of its products to meet market requirements
Krzysztof Góźdź
Secfense
Sales Director sharing his passion for new technologies and IT solutions. With many years of experience in companies such as IBM and Hewlett Packard Enterprise, where he co-created the largest data centers, web portals, and computing clusters in the country. At Secfense, he helps organizations solve the difficult adoption of strong authentication and paves the way to a passwordless future.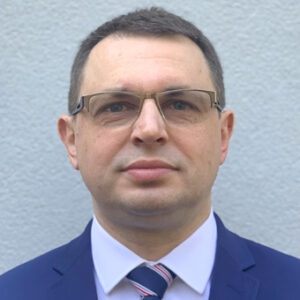 Kamil Grzela
Meet Kamil Grzela – a genuine engineer who prefers a morning dose of the latest software vulnerabilities over coffee. Kamil is a graduate of the Military Academy of Technology, but don't be fooled by his formal education – he's a true IT/OT enthusiast with vast experience in the industry. When he's not analyzing threats to automotive systems at Argus Cyber Security Ltd., he's probably cruising the roads on his motorcycle or catching the sea breeze while sailing. Oh, and he also has a few impressive security certifications up his sleeve!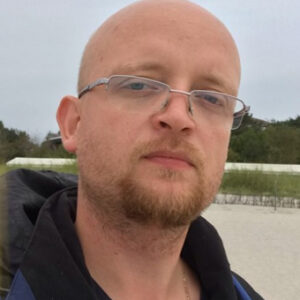 MARCIN KABACIŃSKI
PayPo, CISO #Poland
Graduate of the Military University of Technology in Warsaw, major – Cybernetics. Reserve officer with many years of experience in the area of cybersecurity. Started the career at the Air Force and Air Defense Command Center, and worked for many years in the telecommunications sector. From 2018, created and managed the Security Operation Center (SOC) at the Central Information Technology Center, effectively repelling attacks on public administration systems and state registers. Took an active part in the e-ID implementation project successfully completed in March 2019. He was responsible for the security of Polish government systems such as: – PESEL register – national identity cards and passports register – cars and drivers' register From 2019, as the Director of the Cybersecurity Department at COI, he was building the Government Security Cluster (RKB), a pillar of the Common State IT Infrastructure (WIIP) program in the Government Computing Cloud. Currently responsible for the development of cybersecurity at PayPo, a Polish fintech of the BNPL industry. Active member of the ISACA Warsaw Chapter association, Certified Information Security Manager (CISM).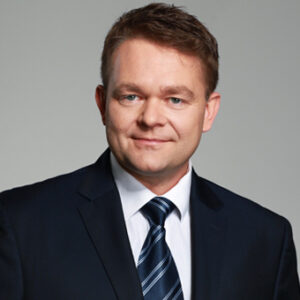 Piotr Kamiński
Cyber security enthusiast, engineer specialising in both offensive and defensive security. Also involved in the automation of deployed solutions. He has many years of experience in the banking, pharmaceutical and manufacturing industries.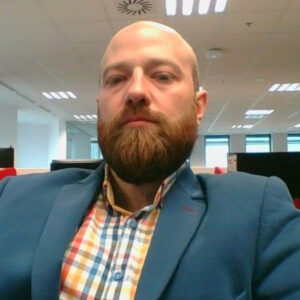 Mateusz Król
ING Group CISO / ING Hubs Poland
For 10 years associated with Security Operation Centre (SOC) in a financial sector. Started his journey as a security analyst, now for a few years already plays a role of Chapter Lead managing Security Analytics team which focuses on the defensive side of the cybersecurity and provides its services globally for the whole ING Group. Passionate about the development of both services and his team. Ready for action, just like his close coworkers: 24 / 7 / 365.
Paweł Kulpa
Safesqr
In the cybersecurity industry for over 20 years. He started his adventure with security as a system analyst responsible for securing the first Internet brokerage house in Poland named Woodstock. Since then, he has been constantly working in IT security area and specializes in identity management and risk management. As a consultant and solution architect, he participated in national and international projects in small and large organizations. He participated in the implementation of several IDM, IGA and GRC class systems. Currently, he works at Safesqr as a Cybersecurity Architect in the area of security processes (identity management, risk management and redesigning the security processes in the organization). Member of ISSA and ISACA Warsaw Chapter. He holds a number of certificates including CISA, CDPSE, CISSP, TOGAF9, ISO 27001 lead auditor.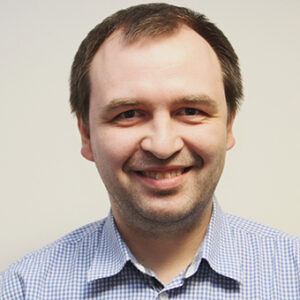 Adam Lange
Adam is a Head of Cyber Threat Hunting Team in Global Cyber Defense Centre for one of the largest global financial institution. In spare time he hunts threat actors, doing malware analysis and coding security tools and systems. Adam has an over two decades of IT and IT Security experience at offensive (red) and defensive (blue) side. Frequent speaker at security related conferences such as Confidence, SECURE, Security bSides Warsaw and What The H@ck. Retro gaming and Demoscene fan.
JACEK ŁĘGIEWICZ
Samsung Electronics Polska
Jacek Łęgiewicz coordinates activities in the field of PA, PR, ESG, CSR and PPP at Samsung Electronics Polska. Member of the Management Board of the Digital Poland Association and Vice-Chairman of the Council of the Polish Chamber of Information Technology and Telecommunications. A graduate of Political Science at the University of Warsaw and business programs at MIT and Boston University. Yacht Sea Helmsman, mountain climber, PADI AOWD diver
JACEK Markiewicz
ISSA Polska
Cybersecurity enthusiast, leader, trainer, consultant. TRECOM/ISSA Polska/cyberkurs.online
I deal with the topic of online security.
I am fascinated by this issue.
I live in security, I live from security.
I invite you to my world.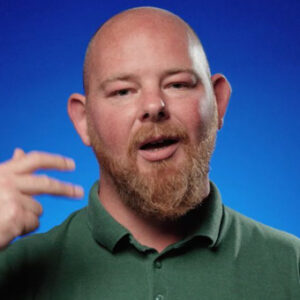 TOMASZ MATUŁA
Information and Technology Executive, Business & ICT Advisor
ICT and telco market expert and manager with over 26 years of business practice. The key areas of his work include business and IT transformation, implementation of advanced ICT solutions, cybersecurity, ICT services.
Responded to and developed areas in ABB, PTK Centertel, Telekomunikacja Polska and Orange Polska. Since 2018, he has been working as a trusted advisor with international and Polish companies. Program Director of the CIONET Security Excellence Program.
A graduate of the Silesian University of Technology. In 2002, he obtained the IFG International Diploma in Management (MBA) from the French Institute of Management, in 2009 he graduated from the Advanced Management Program IESE Business School of the University of Navarra.
He won the title of CIO of the Year in 2010. In 2016, he was awarded the title of Digital Leader of the Year POLAND. In 2017, he was a finalist of the European CIO of the Year.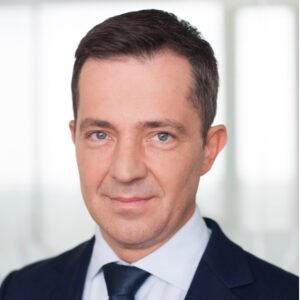 Maciej Nowak
Maciej Nowak is a blend of an IT expert and a true enthusiast of modern technologies. His skills in programming, especially in Python and Java, combined with his deep knowledge of cryptology, make him a specialist in the field of security with broad horizons. When he's not analyzing complex automotive security systems, he's likely training with his loyal boxer dog or practicing martial arts. And when it comes to the latest tech trends – Maciej is always up-to-date!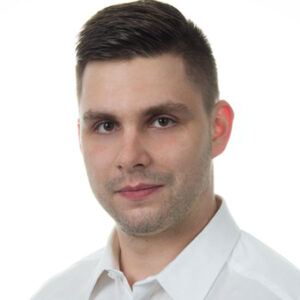 ADAM OBSZYNSKI
Palo Alto Networks
Adam Obszyński works at Palo Alto Networks as a Systems Engineer responsible for supporting public sector clients. Previously, he rescued and secured customer DNS services at Infoblox and designed secure networks at Cisco. He also gained his experience with several integrators (NXO, MCX, ATM) and operators (ATMAN, Polbox, Multinet). Ex sysadmin, FreeBSD believer. He has experience in designing and securing network and application solutions. In the industry for over 20 years. Certified engineer of CCIE #8557 (EM.), CISSP, PCNSE, etc. He conducted presentations and workshops at many conferences in Poland and abroad (including Cisco Live US & EU, SECURE, Cisco Forum, Cisco Expo, PLNOG, RONOG ).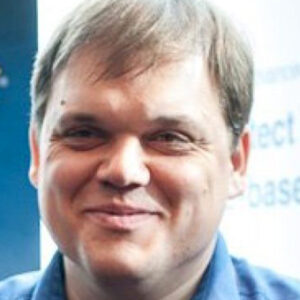 Mateusz Olejarka
SecuRing
His key responsibilities are web application penetration testing, threat modeling, and source code review. Moreover, he works as a Security Consultant, helping software development teams cope with application-security-related topics. He has performed more than 70 application security trainings dedicated to software developers. Previously, when he worked as a software developer, he was building software for the financial sector. He has been a speaker both at international and Polish conferences and meetings dedicated to software development and IT security. A casual bug bounty hunter, listed in the Halls of Fame of such companies, like Adobe, Algolia, GM, Jet, Netflix, Tesla, Twitter, Uber, and Yahoo.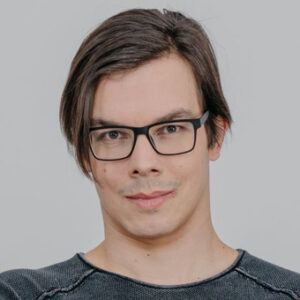 Daniel Olkowski
Principal System Engineer, Dell Technologies
Daniel Olkowski has been dealing with backup / recovery / archiving systems for over 20 years. He helps companies and institutions select optimal solutions for data recovery. He shares his knowledge in the blog: https://backuprecoveryguy.blogspot.com/ and on the video channel: https://www.youtube.com/channel/UCM8HimaTfbl0Z7ouf5sWZUw His workshops and webinars attract over 2000 participants each year. His publications are used globally among the whole Dell EMC organization. He specializes in the tough, complicated projects like Cyber Recovery, multi Petabyte environments, service-oriented IT. Privately Daniel is farther of 5 sons and the person deeply involved in social activities. He supports students all over the country, to learn programming, computers, and IT. He prepares the most talented young guys to compete at International Olympiad in Informatics.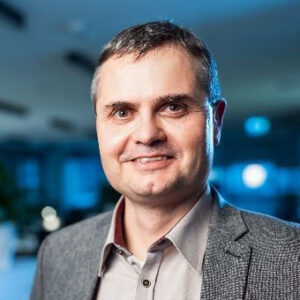 MICHAŁ OSTROWSKI
Chief Revenue Officer, SecureVisio
Chief Revenue Officer at SecureVisio. He is responsible for all the company's revenue activities. He has been involved in cybersecurity for 20 years. Previously, he worked as Senior Director EMEA East at Trellix (FireEye), where he managed the DACH, Middle East and Eastern Europe markets. He is an economist by education.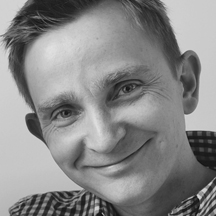 Angelika Maria Piątkowska
A lover of security in all its aspects (from health and safety to cybsec). She raises ants and studies psychology (and business application programming – postgraduate). After learning that such a thing as cyberpsychology exists and it's a cool subject, she proposed to her university to introduce a major in "cyberpsychology"-successfully. She works at BCF as a programmer where, among other things, she fulfills her dreams by pursuing a "life project." Still ircing – you can get her on #listekklonu on pirc and quakenet.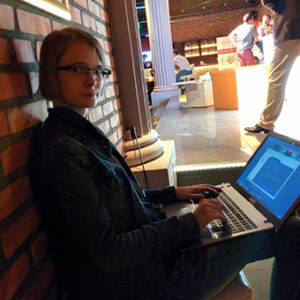 MONIKA PIENIEK
Monika Pieniek, Deputy Director of the Cybersecurity Department at the Ministry of Digital Affairs. For many years she has been involved in telecommunications, digitization and cybersecurity. She coordinates awareness and competence raising projects in cybersecurity and works to strengthen the processes ensuring information security in the organization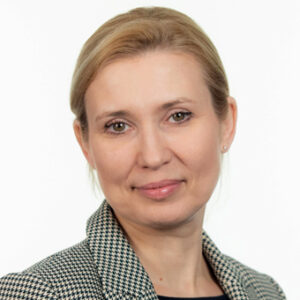 JAKUB PLUSZCZOK
17 53c Foundation
Pentester, a member of the Red Team. He started his IT adventure playing Sapper on Windows 3.1. A graduate of the Silesian University of Technology. Speaker at numerous conferences – he started at MTS probably in 2008 (who else remembers it … and he was talking about clouds). For several years associated with the financial industry. Cybersecurity enthusiast. One of the founders of the 17 53c association and foundation for cybersecurity.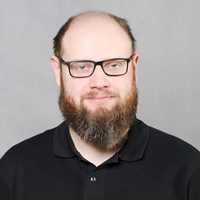 Wojciech Reguła
SecuRing
He specializes in application security in the Apple environment. He created an open-source iOS Security Suite library that allows you to check the security of an iOS device from the perspective of the application. He is the MVP of Bugcrowd, finding bugs in Apple, Facebook, Malwarebytes, Slack, Atlassian and others. In his free time, he runs an infosec blog https://wojciechregula.blog. He presented his research at Black Hat (Las Vegas, USA), Objective by The Sea (Hawaii, USA), AppSec Global (Tel Aviv, Israel), AppSec EU (London, Great Britain), CONFidence (Kraków), BSides (Warsaw).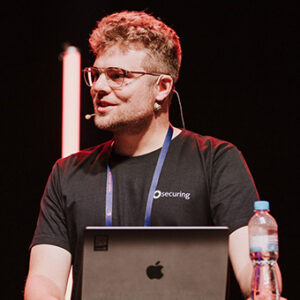 MARIUSZ SAWCZUK
Senior Solutions Engineer., F5
At F5 works as a Senior Solutions Engineer. Primarily providing technical consultancy for the design and architecture of F5 security products, applications and solutions. With the IT industry involved over 15 years. In his career he has run network projects spanning many technologies and manufacturers (F5, Cisco, Palo Alto, Check Point). Specializes in network security issues. Holder of many certificates and speaker at IT and network security conferences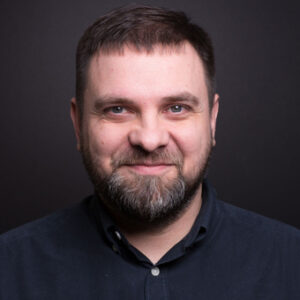 Grzegorz Siewruk
I have been involved in cybersecurity for over 12 years. During this time, I have carried out tasks such as supporting project teams in verifying system architecture, conducting penetration tests, implementing security systems, and collaborating with development teams to address security-related matters. In recent years, I have focused on building and developing a team responsible for ensuring security in the broad realm of the "cloud." I am the author of the open-source solution mixeway.io, which serves as a vulnerability testing orchestrator designed for integration into automated software development processes, allowing for seamless integration of security scanners with the CI/CD pipeline. I also have an academic background. My research endeavors span the fields of Computer Science, security, and machine learning, culminating in the successful defense of my doctoral dissertation in April 2022. In the winter semester of '23, the first edition of my original course "Secure Software Development" for Computer Science students will launch at the Warsaw University of Technology's Faculty of Electronics and Information Technology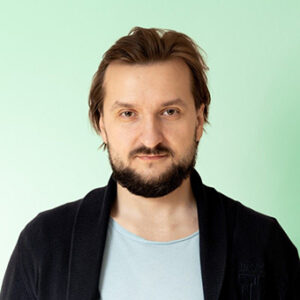 Tomasz Sidor
ISSA Polska
Tomasz Sidor – nietypowy informatyk, biegły sądowy z zakresu informatyki, telekomunikacji i monitoringu, wiceprezes Zarządu I dyrektor operacyjny w Biurze Ekspertyz Sądowych, wykładowca Lubelskiej Akademii WSEI. • Od ponad 15 lat zajmuję się szczególnym aspektem kryminalistyki jakim jest informatyka śledcza. Wraz z zespołem biegłych z BES wydałem ponad 7500 opinii i ekspertyz. Ponadto prowadzę szkolenia dla studentów, sędziów, prokuratorów, policjantów, adwokatów, pracowników służb i wielu innych specjalistów z zakresu cyberbezpieczeństwa, analizy nośników danych, zabezpieczania materiału dowodowego, analiz monitoringu i innych tematów jakie mogą się wiązać z informatyką śledczą. Współautor i autor publikacji i wystąpień na konferencjach branżowych. Członek Polskiego Towarzystwa Kryminalistycznego oraz ISSA Polska. Specjalizujący się w rozwiązywaniu złożonych spraw, gdzie konieczna jest wieloaspektowa analiza w szerokim kontekście wychodzącym poza ramy informatyki. Kieruje zespołami specjalistów, dzięki którym możliwe jest wykonywanie interdyscyplinarnych ekspertyz.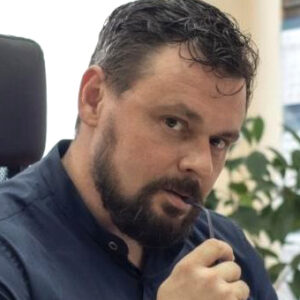 KRZYSZTOF SILICKI
NASK
Krzysztof Silicki graduated from the Warsaw University of Technology. Since 1992 he has been with NASK and since 2018 – as Deputy Director and Director for Cyber Security and Innovation. He currently holds the position of Director for Cybersecurity Strategic Development. Since 2004, he has represented Poland on the governing board of the European Union Agency for Network and Information Security (ENISA) and on the Executive Board (since 2013). In 2016, he was elected Vice President of the ENISA Governing Board. In 1996, he organized the country's first internet threat response team, CERT Polska. Between 1997 and 1999, he represented NASK in FIRST (an international forum of response teams). He was also the originator of the SECURE conference held yearly- the first IT security conference in Poland. As technical director, he initiated and supervised the development of successive generations of Internet networks at NASK and innovative security projects such as ARAKIS, ARAKIS.GOV.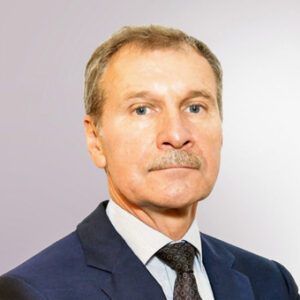 JAROSŁAW SORDYL
CISO Poland
Cybersecurity manager with more than 25 years of experience, consultant and cybersecurity practitioner, with a special focus on cyber security management including industrial cyber security – ICS/OT. Expert in the field of building and management of SOC/CSIRT/CERT teams. He is a member of the cyber security research team, affiliated with the University of Florence, Italy. Professional experience related to corporations and large companies: director of cyber security of a corporation in the electricity sector (CISO), advisor to the board of directors of a multinational telecommunications company, head of cyber security of a corporation in the transportation sector (CISO), and director of cyber security of a corporation in the oil sector (CISO). Served as a board member of EE-ISAC (European Energy – Information Sharing Analysis Center). Participant in the prestigious "IVLP Cybersecurity Leader" program organized by the US DHS for leaders in the field of cybersecurity. He is a long-time lecturer cooperating with academic institutions and scientific units. Speaker at national and international conferences on cyber security. He holds many certifications in the field of cybersecurity or security. He is a member of many national and international industry organizations.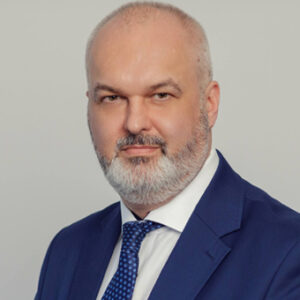 Agata Ślusarek
CSIRT KNF
Agata jest analitykiem bezpieczeństwa w zespole CSIRT KNF. W swojej codziennej pracy (tej "po godzinach" też) odbywa długie podróże do świata alternatywnego -magii i przestępców. Analizuje i opisuje grupy przestępcze, kampanie phishingowe i inne zagrożeniach. W wolnych chwilach przygląda się zdarzeniom fraudowym i rozmyśla jak psuć plany przestępcom. Od zawsze wierzy, że dobrym OSINTem można wszystko. Stara się łączyć kropki, dostrzegać to, co niewidoczne gołym okiem, a poźniej przedstawiać to na konferencjach. Nadal mieszka na Telegramie.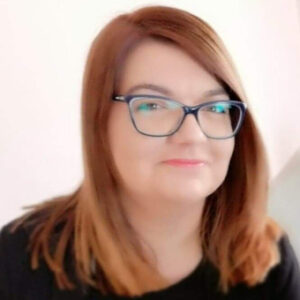 Piotr Świąder
PayEye sp. z o.o.
For 12 years he has been implementing ISMS in companies from various industries (production, automotive, fashion, finance). During numerous trips to Korea, he gained knowledge and skills in the field of information security, personal data protection and physical security. Thanks to the management of the above-mentioned areas, he has a very broad view of security. During his career, he has won numerous awards for the development and implementation of good practices in security and for high audit results. He currently serves as CISO and DPO of the fintech company that was the world's first to introduce commercial biometric payment using the eye, now the eye and the face. As a result of his activities, in 2022, the company obtained the ISO/IEC 27001:2013 certificate and passed the inspection of the Personal Data Protection Office.v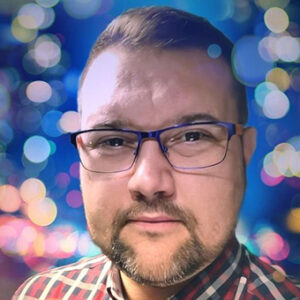 Ireneusz Tarnowski
CERT Orange
Cyber threat analyst in CERT Orange Team, who has been dealing with tactical and operational Cyber Threat Intelligence for many years. By analyzing threats in cyberspace as well as tactics and techniques of cyberattacks, he assesses the offensive capabilities of criminal groups, the potential impact on the organization and develops response plans to emerging attacks. A leader in the area of cyber incident management, where, being an incident coordinator for many years, he ensured that they were conducted in accordance with the highest standards, often engaging in the analysis of the most difficult incidents at the technical level. Engaging in the development of detection methods and analysis of threats to broadly understand IT infrastructure, he prepares technical and organizational solutions aimed at increasing the level of security of the organization. Since 2021, he has been involved in the analysis of the landscape of DDOS attacks, where he became a leader in developing defense techniques at the level of architecture, strategy and operational activities of security teams. An enthusiast of a defensive approach to cybersecurity. From time to time, he shares his knowledge and experience at national conferences. Lecturer in the field of Cybersecurity at the Wrocław University of Technology.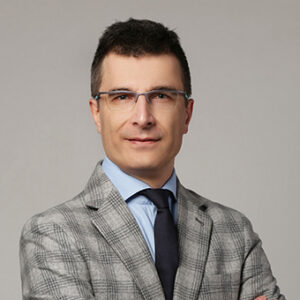 Rafał Wyroślak
Trafford IT
One of the co-founders of Trafford IT. In addition to overseeing the Technical Department, he rigorously tests new products and solutions before they are included in Trafford IT's portfolio. Rafał's professional successes include largest FireEye implementation in Europe for a Polish energy company, as well as working on projects with major clients in the banking, financial, and telecommunications sectors. He lives by the motto that nothing is impossible and effectively spreads his optimism to others.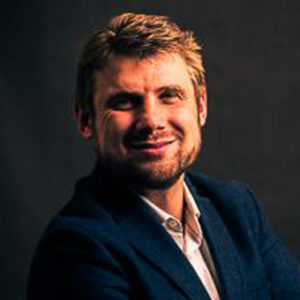 KRZYSZTOF ZIELIŃSKI
The Polish Financial Supervision Authority (UKNF)
Manager of the cyber security area, with over 20 years of experience. Currently director of the UKNF's Cyber Security Department. Associated with financial supervision for more than 10 years. Initiator and co-founder of the first sectoral CSIRT team in Poland dedicated to the financial market. Obtained several industry certifications such as CISSP, CISM, CISA, OSCP, CEH, CCSE. Passionate about cyber also after working hours which is 24/7/365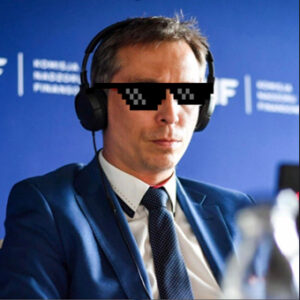 ANDRZEJ ZYBERTOWICZ
Professor of social sciences. Sociologist, analyst, political consultant and public intellectual. Advisor to the Presidents of the Republic of Poland: Lech Kaczyński. and Andrzej Duda.
Author of articles and scientific and journalistic books on the dynamics of hidden social processes and, more recently, the impact of the digital revolution on social life.
From 2008 to 2010 advisor to the President of the Republic of Poland Lech Kaczyński. Since 2015, advisor on state security to Polish President Andrzej Duda and head of the National Security Office. Heads the Centre for the Study of Civilisational Challenges at the Academy of Military Arts.
Author of books including: "Violence and cognition: a study in the non-classical sociology of knowledge", Toruń 1995; co-author of "Privatizing the Police-State: The case of Poland", London 2000; "Suicide of the Enlightenment? How new technologies are ravaging the human world', Kraków 2015.
He has recently published: "Cyber versus the real: Civilisation in a techno-trap", Warsaw 2022; Jarema Piekutowski's interview-thriller.