Nicolas Bachelier
PRIM'X
After studying business school Nicolas Bachelier worked for many years in technology companies in commercial and supervisory positions before creating IROISE, a commercial support company for software companies. He then joined PRIM'X in 2005 to take charge of the commercial launch of the company on the French market. He now holds the position of Deputy General Director at PRIM'X, in charge of global commercial affairs and export business development.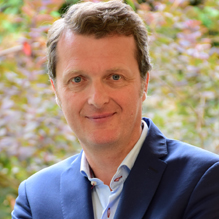 Marek Bieńkowski
Supreme Audit Office
Lawyer, state administration official, Border Guard general, Border Guard Chief in 1997–2001 Police Chief in 2005–2007. Graduated in legal studies at the Warsaw Theological Academy (presently Cardinal Stefan Wyszyński University in Warsaw). After graduation worked as lawyer in the Szczecin diocesan curia. In the eighties ha was active in the democratic opposition, was counselor to Marian Jurczyk. Since 1993 was employed at the Border Guard, in 1993-1996 was its Szczecin branch chief, I 1996-1997 was the country's Guard chief's deput, and in 1997-2001 the chief of the Border Guard. After he was dismissed, he worked as an adviser at the  Supreme Audit Office (2202-2005). On November 3rd, 2005 he was nominated to the position of the Police Chief. He retired on February 9th, 2007. Then, since July 10th 2007 he worked as Orlen Ochrona Ltd CEO. In 2008 returned to the Supreme Audit Office where he worked as it Lublin Branch director. Presently he works as the Internal Security Department's Director in this organisation.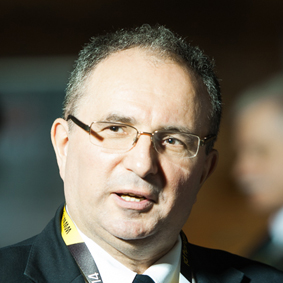 Krzysztof Bińkowski
SIŚ
Expert of computer forensics, NET COMPUTER, ISSA Polska Expert of computer forensics. He specializes in computer forensics, incident management, security of IT systems, Windows servers, electronic and digital signatures. Authorized trainer of Microsoft, EC-COUNCIL and academic lecturer. Has numerous certificates, including MCT, CEI, CEH, CLFE, ECSA, ECIH, MCSA, MCSE, ACE and others. ISSA Senior Member and member of the SIIS, KSOIN associations. He has appeared at conferences (including MTS, SEMAFOR, ATS, TAPT and others), presenting the subject of security and computer forensics.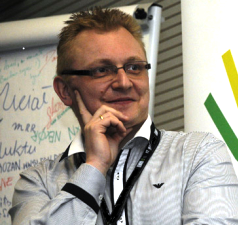 PIOTR BROGOWSKI
Co-founder, CEO and VP of Orion Instruments Polska
Piotr Brogowski, co-founder, CEO and VP of Orion Instruments Polska, a company that specializes in security event management systems and automation and incident response systems, especially SOAR (Security Orchestration, Automation and Response) platforms. Certified specialist in cybersecurity, expert and author of numerous publications and public speeches on legal and practical aspects in the field of cybersecurity and data protection.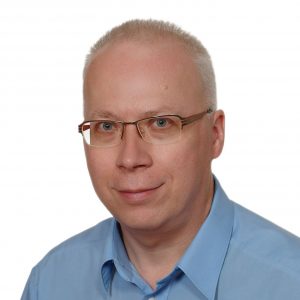 Łukasz Bromirski
Polish Civil Cyber Defense Association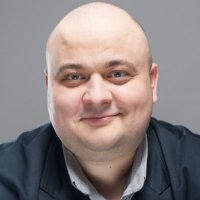 Ron Bushar
Vice President and Chief Technology Officer for Government Solutions at FireEye
Mr. Bushar is a seasoned, highly effective, and innovative cyber security leader with over 20 years of experience in cyber defense operations, cybersecurity consulting, and incident response services in both the government and commercial sectors. Mr. Bushar has a track record of successfully building strategic programs and dynamic teams that deliver innovative cyber solutions, ensure effective security, and minimize organizational risk. Currently, Mr. Bushar serves as Vice President and Chief Technology Officer for Government Solutions at FireEye. In this role, he leads a global team of cyber experts who deliver FireEye's unique platform of innovative security program capabilities and solutions to protect critical missions, infrastructure, and national security interests worldwide.
PIOTR CANOWIECKI
ChinskiRaport.pl
Co-founder of the ChinskiRaport.pl – service which allows checking the credibility of a business partner from China within 48 hours. Also a co-founder of ExamineChina.com, providing services of the same type to clients around the world. Piotr has over 10 years of experience in matters of security cooperation with China.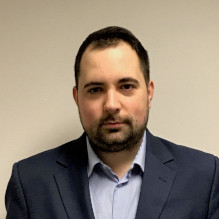 RADOSŁAW CHINALSKI
Security Awareness Ekspert
Radosław Chinalski is a graduate of the Poznań University of Technology, Faculty of Electrical Engineering, majoring in Telecommunications. In February 2005 completed the Postgraduate Studies "Quality management in public administration" at the Poznań University of Economics. A retired Police Inspector, in the years 2006 – 2012 he served in the General Police Headquarters as Deputy Director of the Criminal Bureau, where he was responsible for the construction and organization of structures responsible for combating cybercrime and the Director of the Communications and IT Office of the KGP. From April 2012 runs the business IntegracjaWiedzy Radosław Chinalski related to consulting in the field of ICT systems security and cyberspace security. He took part in many cybersecurity projects, including: "INDECT – Intelligent Information System Supporting Observation, Detection and Search for the Security of Citizens" (coordinator on behalf of the Police in 2009-2012), CETS (Child Exploitation Tracking System) aimed at supporting combating the phenomenon of child pornography on the Internet (2006 2008), "Methods and algorithms of mobile processing in network-centric systems of supporting police operational work" (2005-2006). Author of publications, including: "International instruments supporting the fight against cyber crime. Organization of combating cybercrime in the Polish Police "publication of a collective work edited by prof. Lech Paprzycki and dr Zbigniew Rau. Lecturer at post-graduate studies "Expert in the prevention and detection of economic crimes and corruption" in the subject "Use of IT tools" at the University of Economics in Wroclaw. Has certificates in the field of information security: Internal auditor of the information security management system in accordance with ISO / IEC 27001: 2007 and Internal Auditor of the business continuity management system according to ISO 22301: 2012. Currently works with the technology company CHANGPRO offering security audit services, penetration tests, as well as tools supporting IT system security management. Actively supports and promotes the idea of ​​building IT security awareness – Security Awareness.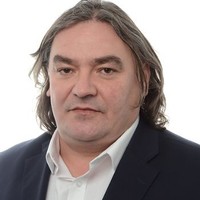 DAWID CZANECKI
Polish Civil Cyber Defense Association
Professionally Dawid Czarnecki is a penetration tester at NATO Communication & Information Agency working in Belgium. He conducts penetration tests of NATO applications and network infrastructure. He holds OSCP and GWEB certifications and he is a member of the GIAC Advisory Board. Since 2019 he is a SANS NetWars Champion winning a 3rd place in SANS Core NetWars Tournament on Pen Test Hackfest Summit conference in Berlin. After hours he supports the development of the Polish cyber security posture beeing a member of the Polish Civil Cyber Defense Association. He develops cyber security exercises and from time to time participates into CTFs as a player. In a spare time he is a free runner bypassing not network protections but physicall obstacles.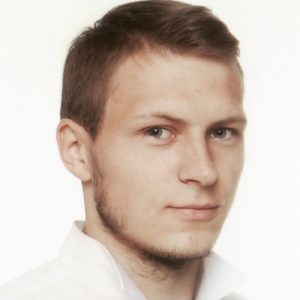 Dariusz Czeniawski
CSA Poland
He specializes in the design and implementation of comprehensive security architecture, covering both technological and organizational aspects. His portfolio includes projects implemented for various industries (finance, energy, petrochemistry and gov). His many years of experience and competences have been confirmed by obtaining certificates accredited by the Information Systems Audit and Control Association (ISACA) and Cloud Security Aliance (CSA) in the areas of governance and cloud security. He is currently responsible for developing and implementing a secure migration program to the public cloud for global financial organization.
Paweł Czubachowski
Allegro
I work at Allegro in the web application security team, where I deal with penetration tests and the automation of tools and processes supporting the work of the IT security team. As a bug hunter, I also help to ensure the security of other organizations. I give in to stress from time to time, giving a public presentation.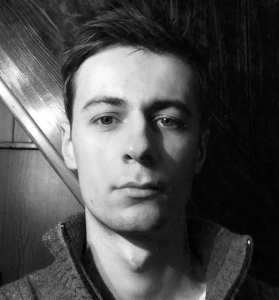 Anna Dąbrowska
Sales Engineer w Trend Micro
Sales Engineer in Trend Micro Joanna gained experience in the banking sector. For over 15 years, she worked at Bank PEKAO – one of the largest financial institutions in Poland. She is an expert on the security of IT systems, she was responsible for many key projects in the area of security (DLP, AV, Email Security, etc.). Joanna graduated from the University of Information Technology in Łódź in the field of Information Technology.
Przemysław Dęba
CERT Orange Polska
CISO at Orange Polska Member of ISSA and CSO Council, and ardent supporter of thorough cybersecurity approach: starting from spreading clear and understandable awareness on every level, through supplying the customers with friendly and necessary services, to using long lasting experience of Orange Polska for the good of business customers. An experienced manager, network operations and telco quality expert, AMEA region consultant. Does not compromise when it comes to Orange Polska customers' security.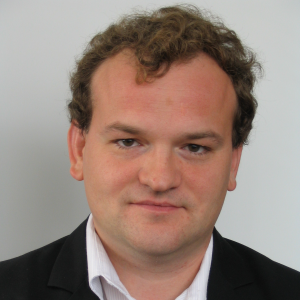 Andrzej Dopierała
ComCERT, Asseco Data Systems, Asseco Poland
Andrzej Dopierała – President of the Asseco Data Systems SA Management Board, Vice President of the Asseco Poland SA Management Board Graduated from Warsaw University of Technology, Faculty of Electrical Engineering. He has spent several years in USA and Canada and after returning to Poland, from 1994 to 2006, he held various management positions at Polish branch of Hewlett-Packard. He became the HP Poland's President in 1998. In 2006 he left HP Oracle Corporation and accepted the role of President of Oracle Polska. While leading Polish entity of Oracle he was also holding regional responsibilities. In September 2013 he joined Asseco Group assuming the VP position, responsible among others for Asseco Systems company, which in January 2016 was transformed to Asseco Data Systems SA, merging 6 companies from Asseco Group in Poland. He acts as the President of Asseco Data Systems, one of the biggest Polish IT companies and is responsible for electronic signature and trust services solutions. Furthermore, he serves as Vice President of Asseco Poland, responsible for Defense Sector and Cybersecurity Solutions. In June 2019 he assumed the role of CEO of ComCERT SA, Asseco Group company dedicated to cybersecurity related services.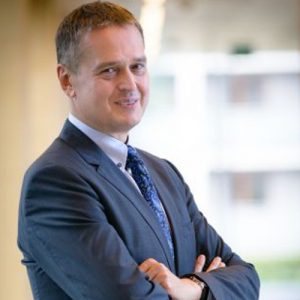 Andrzej Dragan
Andrzej Dragan (1978), PhD, in his work he combines the theory of relativity with the quantum theory at the University of Warsaw. Visiting professor at the University of Singapore, winner of the 'Polityka' award, the Minister of National Education, the Foundation for Polish Science, the European Science Foundation and the Polish Physical Society. Photographer of the Year according to British Digital Camera magazine, nominated for the Golden Lion at the Cannes advertising festival, winner of the Best in Show British Creative Review magazine and the Golden Sword KTR for the debut film (Time Dilation), nominated for the Yacha Award for the debut music video (Behemoth). He never drank coffee.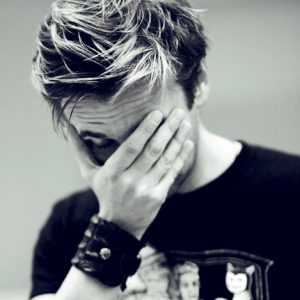 Antun Duranec
Digital forensic consultant in INsig2's
Antun works as a digital forensic consultant in INsig2's digital forensic department. He is responsible for training in the field of digital forensics and information security, client education for specific software and support during forensic investigations. His specialty is advanced Windows forensics; he often tests and analyzes differences in the mentioned operating system with various tools. He is familiar with Blockchain technology, cryptocurrency, and dark web investigations related to digital forensics. Antun has excellent knowledge of computer components and forensic hardware and software. During his career, he has delivered over 100 hours of various digital forensic trainings. He graduated at the Polytechnic of Rijeka where he obtained bachelor's and master's degree in the field of information science.
Dario Forte
CEO & Founder, DFLabs
CEO & Founder, DFLabs . With over 20 years of experience in Incident Response and Cyber Investigations, Dario Forte started his career in IR as a member of the Italian police and in that role worked in the US with well-known government agencies such as NASA. He is one of the co-editors of three ISO Standards, and as CFE, CISM and CGEIT, he has an MBA from the University of Liverpool, plus executive education at Harvard Business School.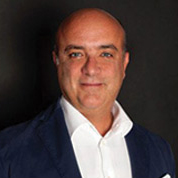 Marcin Fronczak
ComCERT.pl
Marcin Fronczak – For 12 years he has been Chief Information Security Officer in financial and insurance sector and IT auditor in critical infrastructure operator. Earlier he had spent 5 years at Deloitte Company as a consultant in Enterprise Risk Services department. During number of IT audits and consulting projects in Europe he gained wide experience and thorough knowledge about cyber risks and computer auditing, confirmed by international certificates as CISA, CIA, CRISC, Comptia Security +, ISO 27001 LA. He is first Pole who gain CCSK certificate. Currently he is a ComCERT team member and leader of Cloud Security Alliance Polish chapter.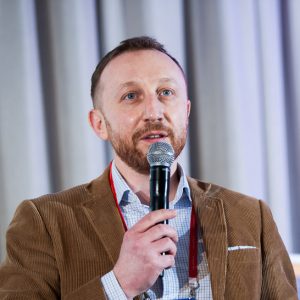 Tomasz Gaj
Board Member at Findia Sp. z o.o.
In the insurance industry for over 20 years, for many years in corporations, has been running his own business for 8 years now, managing the Risk Partner company, introducing innovative insurance solutions in the area of legal protection to the Polish market. Founder and Board Member of Findia Sp. z o.o. a company specializing in insurance of technology and cyber. Findia represents the international market of Lloyd's, the world leader in specialist insurance. Findia's strategy is to build unique insurance programs and develop local competences in risk assessment and claims settlement.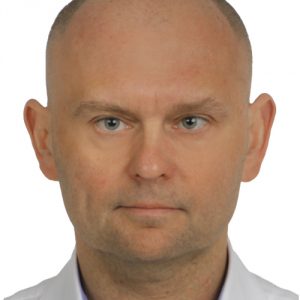 Maciej Gajewski
Specialist in the field of information protection
Maciej Gajewski is a specialist in the field of information protection with many years of experience in both the public and private sectors. Currently, he works at Delegate IT, dealing, among others, with security audits and training in IT security and security awareness. In his free time, he analyzes the "dark sides" of cyberspace. Applications of OSINT in cybersecurity, incident management, the use of new research methods (threat intelligence, forensic linguistics or profiling) in researching how cybercriminals operate, creating and promoting an information security culture are the issues he devotes his time to.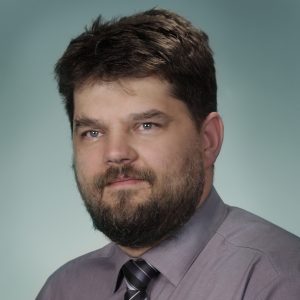 Darren Gale
Senior Director/Vectra AI, Yellow Cube
Darren Gale is the Senior Director for Vectra's high growth markets and has over 20 years of enterprise cyber security experience. Darren leads Vectra's business in the Middle East, Nordic, Benelux and Eastern European region and brings over 25 years of experience in consultative selling of networking and security solutions. LinkedIn: https://www.linkedin.com/in/darrenjgale/ Vectra: https://vectra.ai/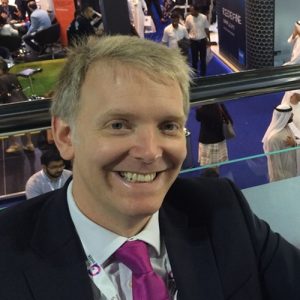 Jarosław Góra
Intellectual property and new technologies law specialist.
He has experience in providing legal services to entities operating in creative industries, where intellectual property is an important element of business. He cooperates with creators and artists, film producers, cultural institutions and event organizers, architectural offices, software producers, website creators and other entities in the IT industry. Legal coordinator in the field of constant and comprehensive legal services for entities in the IT industry. Legal advisor in matters related to security issues and the law in the Internet.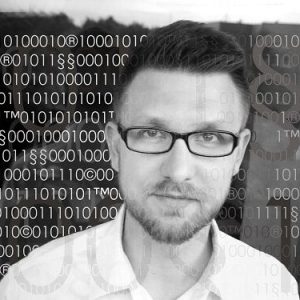 Stephen Gregory
OpenText
Stephen Gregory is a former Detective Police Officer from the U.K. with experience in digital forensic investigations, both with the Police and latterly in the private sector. He has been employed by Guidance Software (now OpenText) since 2002. In his current role his responsibilities include advising customers and channel partners of the technical features, functionality and benefits of EnCase Forensic software and Tableau hardware solutions, as well as obtaining vital customer feedback to help develop the products to overcome the challenges presented by digital forensic investigations.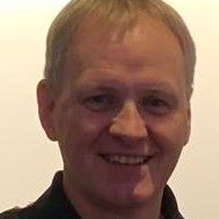 Jacek Grymuza
(ISC)2 Poland Chapter – President, IT Security Expert w Wisenet
(ISC) 2 Poland Chapter – Secretary Jacek is a highly qualified specialist in IT security. He built his over 10 years of experience in the industry in the areas of: design, construction, maintenance, management and development of SOC. In everyday work, he is responsible for handling security incidents, analyzing threats, monitoring security, implementation and tuning of detection mechanisms security threats, preparation of service procedures security and security vulnerabilities management.
Agnieszka Gryszczyńska
Doktor nauk prawnych, prokurator del. do Prokuratury Regionalnej w Warszawie
Doctor of law, prosecutor of the delegation to the Regional Prosecutor's Office in Warsaw, Department of Information Law at the Faculty of Law and Administration of the Cardinal Stefan Wyszyński University in Warsaw. Lecturer at the National School of Judiciary and Public Prosecution. Author of publications regarding the legal aspects of computerization, personal data protection and cyber security.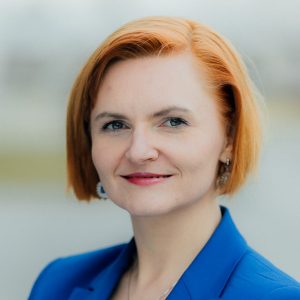 Marcin Grzywacz
Amped Software
Marcin Grzywacz is a Software Developer at Amped Software. He graduated in Computational & Software Techniques in Engineering at Cranfield University (UK) and in Acoustic Engineering at AGH UST (Poland). He gained his experience in various R&D projects, he is also a co-author of European patent on playback detection in voice biometrics systems. At Amped Software he is responsible for research and development activities, implementation of Amped Replay and from time to time some features in other applications.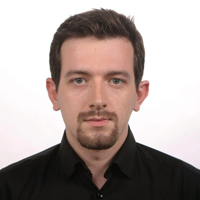 Elias Haddad
Sales Engineer on the Splunk
Elias is currently a staff Sales Engineer on the Splunk emerging market team responsible for Poland and the rest of the eastern European region. Prior to that he was Product Manager on the Splunk platform team responsible for data onboarding. Elias has a wealth of experience in the Silicon Valley region where he held various architecture and business development roles at Splunk, Hewlett Packard and Mercury Interactive. Elias currently lives in Dubai and graduated from Purdue University with a master's in Security and Cryptography.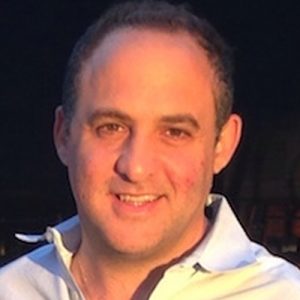 Adam Haertle
redaktor naczelny ZaufanaTrzeciaStrona.pl
Until recently CSO of a large polish telecommunications company, currently editor in chief of an infosec portal, journalist, researcher, lecturer and trainer. Since 2004 has been delivering highest rated presentations at multiple security-related conferences in Poland (and sometimes abroad). Spends multiple hours every day reading all infosec news and trying to explain security to regular people and those in the industry, who do not have the time or patience to read the lengthy reports. obscure papers and blog entries in forgotten languages. Favorite Google query: "how to quit vi". Organiser of What The H@ck (https://wthconf.pl)
Obserwuj Zaufaną Trzecią Stronę na Twitterze: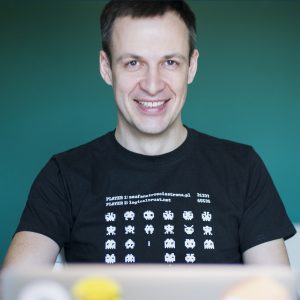 Tadeusz Harla
Certified Forensic Computer Engineer and Certified Digital Forensics Examiner
Since 2010, he has been dealing with computer forensics. He has a Certified Forensic Computer Engineer and Certified Digital Forensics Examiner. He develops and conducts trainings in the field of IT security. He is a court expert from the list of the District Court in Warsaw. Tadeusz belongs to the Institute of Computer Forensics Association.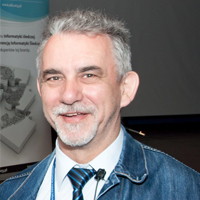 Damian Hoffman
FireEye
Damian Hoffman has +10 years of experience in IT and security. As a team manager, he has implemented security systems for a dozen of companies from Central and Eastern Europe. He has a lot of experience in designing architecture for security solutions, conducting PoV and providing documentation of security business process.
Łukasz Jachowicz
Cybersecurity Foundation, ISEC

Professionally connected with ISEC and the Cybersecurity Foundation. For the former, he deals with security, for the latter – co-hosts the "Cyber, cyber…" podcast. In his spare time he writes for Rębacze.pl security newssite. For many years he advised the largest technology companies on legislative issues, he was also a member of the Council for Digitization of the Minister for IT. Online since mid-90s. Creator of niusy – one of the first daily news services on the Polish Internet, and 7thGuard – once the most popular polish newssite about Linux and free software. He collects information about hacks from the distant past, old computers – and still encounters the problem of the year 2000.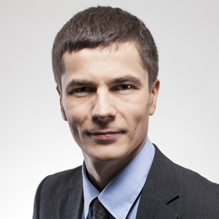 Paula Januszkiewicz
założycielka i prezes CQURE
Paula Januszkiewicz is a CEO and Founder of CQURE Inc. and CQURE Academy. She is also Enterprise Security MVP, honorable Microsoft Regional Director for CEE and a world class cybersecurity expert, consulting Customers all around the world. In 2017, she graduated from Harvard Business School. She has her heart and soul in the company, having deep belief that positive thinking is the key to success. Her quality- driven approach, extreme attention to details and conference speaking publicity have brought CQURE, at its early stage, to the never-ending world of hacks, forensics, data theft and other security challenges. Paula established CQURE in 2008 and since then she has continued to build the team's professional image and cybersecurity skills, currently owning and managing CQURE departments in New York (US), Dubai (UAE) and Zug (Switzerland), additionally to headquarters in Warsaw (Poland).
Paula has 15 years of experience in the cybersecurity field, performing penetration tests, architecture consulting, trainings and seminars. She has performed hundreds of security projects, including those for governmental organizations and big enterprises, at the same time being a top speaker and a keynote speaker at many well-known conferences, including Microsoft Ignite (rated No 1 Speaker among 1100 speakers at a conference with 26000 attendees), RSA (in 2017 in San Francisco her session was one of the 5 hottest sessions), Black Hat, TechEd North America, TechEd Europe, TechEd Middle East, CyberCrime etc., where she is often rated as No 1 speaker. Her presentations gather thousands of people.
She also creates security awareness programs for various organizations, including awareness sessions for top management (telecoms, banks, government etc.). She is passionate about sharing her knowledge with others. In private, she enjoys working with her research team, converting the results of her findings to authored leading-edge trainings and tools used in practice in projects. She wrote a book about Threat Management Gateway and she's currently working on the next one… so stay tuned for more. Recently, Paula has become a member of the Technical Advisory Board at Royal Bank of Scotland – helping to keep its security at the highest level possible!
She has access to a source code of Windows, an honor granted to just few people around the world!
Obserwuj Paulę na Twitterze: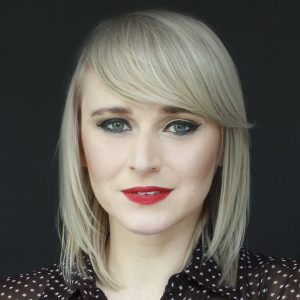 Adrian Kapczyński
Academic lecturer Silesian University

A student of Professor Andrzej Grzywak, a computer enthusiast, for over 20 years exploring issues related to computer science and its applications.Educator, research team leader, project manager, strategic consultant, auditor. Within Polish Information Processing Society: regional director of the Chamber of Experts, member of the Scientific Council, board member of the Cybersecurity Section and chairman of the IT Future Section.
Obserwuj Adriana na Twitterze: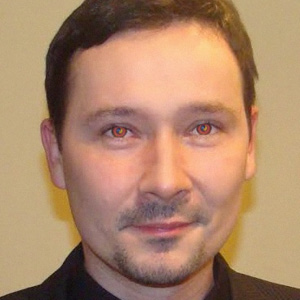 Łukasz Knysak
A graduate of Computer Science at the Faculty of Mechanical Engineering and Computer Science at the Częstochowa University of Technology. He has been working as an engineer at Veracomp SA for over eleven years, dealing with, among others, solutions in the field of network security. It has certificates of manufacturers such as AlgoSec, F5 Networks, Fortinet, Cisco, Bluecoat or Radware.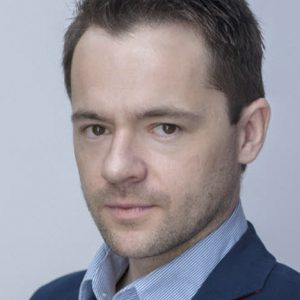 Grzegorz Kowalczyk
SimplySec
IDM / IGA system architect. Lead auditor ISO 27001. Excellent at access management systems, and for some time projects in the field of risk management in enterprises fill him with more and more time. Paweł is passionate about "collecting industry certificates", constantly expanding his competences in the field of IT Security by taking part in courses, trainings and passing exams.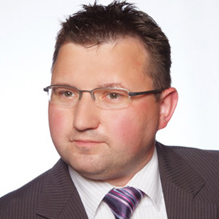 Gabriel Kujawski
Palo Alto Networks
I joined Palo Alto Networks in a role of the Systems Engineer responsible for the central and local government entities and education sector in Poland. A few previous years I've been working in the pretty the same role for Cisco Systems. In free time I play with the ESP8266 micro-controllers, do some python scripting and hike.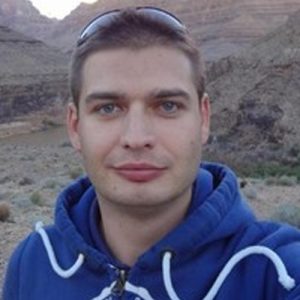 Marcin Kulawik
SIŚ 
Daily Marcin works with data analysis, IT incidents, software licensing on the field of intellectual property protection, cases related to crimes against economic turnover and decency. Author and co-author of over 600 expert opinions and court opinions. Member of the Association Computer Forensic Institute and lecturer at the Computer Forensic Academy. Participant in courses and trainings organized by American and German specialist companies, such as X-Ways and OPENTEXT (EnCase). He is a certified internal auditor of the Information Security Management System according to ISO 2700. An expert in securing computer data, during the operations carried out by the security services and public order. He has a personal security certificate authorizing access to classified information marked as confidential.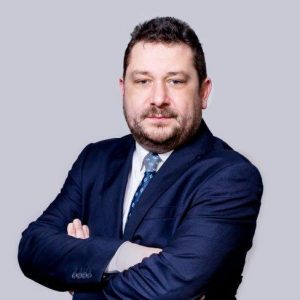 Paweł Kulpa
SimplySec
19 years of experience in the cybersecurity area. He began his security adventure as a system analyst responsible for securing the first online brokerage house in Poland (WoodStock). Since then, he has been constantly dealing with IT security issues and specializing in identity management and risk management. As a consultant and solution architect, he participated in building from scratch several IAM solution in local and international companies. Currently, works at SimplySec as a solutions architect in the area of Identity Management and GRC. Member of ISACA Warsaw Chapter. Holder of multiple certificates including CISA, CISSP, TOGAF9, ITIL and Prince2.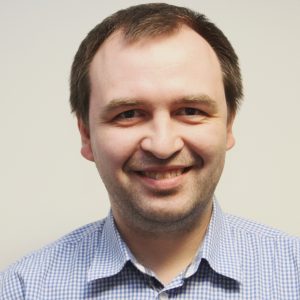 Michał Kurzaj
Court expert in the field of IT,
An officer of the Internal Inspection Office of the National Tax Administration. A court expert in the field of IT, as well as a former officer in the Internal Affairs Office of the Police. Earlier, Michał was for many years an officer in the CBŚP special operations department and the CBŚP cybercrime department. Has over ten years of experience in computer forensics and data recovery.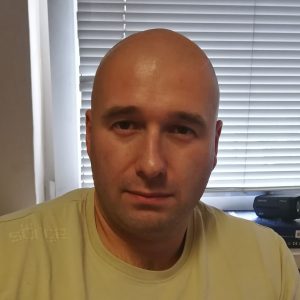 Adam Lange
Standard Chartered Bank
Adam is a Head of Cyber Threat Hunting Team in Global Cyber Defense Centre for one of the largest global financial institution. In spare time he hunts threat actors, doing malware analysis and coding security tools and systems. Adam has a over two decades of IT and IT Security experience at offensive (red) and defensive (blue) side. Frequent speaker at security related conferences such as Confidence, SECURE, Security bSides Warsaw and What The H@ck. Retro gaming and Demoscene fan.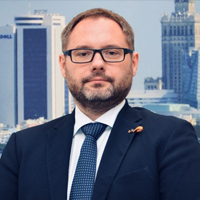 Wojciech Lesicki
Allegro
Team Leader in IT Security department. Once responsible for cloud (OpenStack, AWS etc.) solutions and containeizers (Mesos/Marathon). Currently he focuses on defending Allegro platform, the security of the implementation proccess, pentests and project related to the security of the entire ecompany. Wojciech cooperate with developers and business looking for what can be done to make it more secure. He loves all possibilities of improving products / solutions / technologies. Recently, he has been working to promote knowledge of IT security in native Poznań. In his free time he walks in the mountains.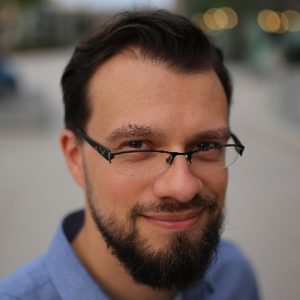 Tanya Pankova
Oxygen Forensics
In the year 2006 Tanya joined Oxygen Software as a tech support member and gaining knowledge and experience made my way from a tech support manager through a data mining specialist to a Senior Marketing Manager. Tanya is experienced in team management, product quality assurance, deep data analysis and has an extensive knowledge in mobile, cloud and drone forensics.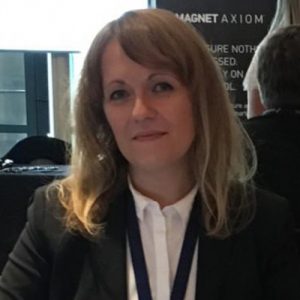 Aatish Pattni
Century Link
Aatish Pattni is director of security solutions EMEA at CenturyLink. As recognised industry expert, he evangelises best practices to help organisations defend against evolving threats. With his team at CenturyLink he is uniquely positioned to deliver integrated solutions that simplify the security experience for today's digital businesses. By embedding security into the network, customers have access to secure networking solutions powered by an expansive view of threat intelligence that leverages one of the world's largest IP backbones and the insights of CenturyLink's threat research and operations arm, Black Lotus Labs. Pattni has more than 15 years of experience in the security industry in strategy, sales, channel and client relationship positions. He joined CenturyLink from Link 11 where he was Regional Director, UK & Ireland. Previous roles include Head of Threat Prevention for Northern Europe at Check Point Technologies and Commercial Director at Bytes Security Partnerships.
Jakub Plusczok
GREG PRINT
Jakub Plusczok – head of the IT department at GREG PRINT. Connected with the IT community in Silesia. He has been dealing with cyber security and information protection for almost ten years. Co-organizer of the group "17 53c" dealing with network and IT systems security. In professional work, he puts a special emphasis on training employees, believing that in cybersecurity matters technology is a complement to man, and not the other way around.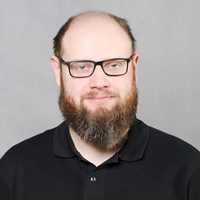 Wojciech Sadowski
ComCERT.pl
IT security expert, member of ComCERT.PL Team, the team that delivers IT incident response related services. Generally he deals with malware analysis and methods of automating malware analysis. He is a graduate of the Military University of Technology.
Michał Sajdak
Sekurak.pl / Securitum
Pentester, founder of sekurak.pl portal. Discloses information about security bugs in embedded devices since 2009.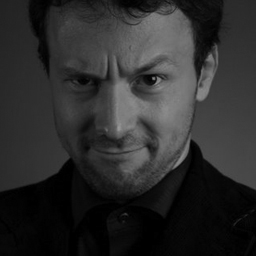 Mariusz Sawczuk
Specialist Systems Engineer North East EMEA w F5 Networks
Mariusz Sawczuk, Specialist Systems Engineer North East EMEA w F5 Networks Mariusz is an expert in technical consulting in the field of design, product architecture and security solutions from F5 portfolio. He has been associated with the IT industry for over 15 years and specializes in network security. In his career he led network projects of many technologies and producers. Holder of many certificates and speaker at conferences on IT security and networks, both in Poland and abroad.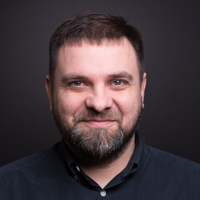 Krzysztof Silicki
Deputy Director for Cybersecurity and Innovation/ NASK
Krzysztof Silicki graduated from Warsaw University of Technology. Since 1992 he has been working at NASK. Currently as the Deputy Director for Cybersecurity and Innovation. In 2017-2018, he was holding a position of Undersecretary of State in the Ministry of Digital Affairs responsible for the cybersecurity. He is also involved in the work of the European Union Agency for Network and Information Security (ENISA). He is a member of ENISA Management Board (since 2004) and Executive Board (since 2013). In 2016 he became a Vice-Chair of the ENISA Management Board. Krzysztof Silicki is a founder of CERT Polska, first incident response team in Poland. He was representative in FIRST (Forum of Incident Response and Security Teams) (1997-1999). Krzysztof Silicki has been also the originator and Program Chair of SECURE annual conference – first IT security conference in Poland. As Technical Director in NASK he was responsible for network technology and IT systems development in many areas: IP, wireless, datacenter technology, security as well as he was initiating and supervising innovative projects like ARAKIS early warning system. He is an author of many publications in Polish IT press as well as domestic and international conference materials, concerning telecommunication networks and ICT security. He was involved in creation of the strategy and work programme of ENISA for more than 10 years and has been participating in many European and Polish projects as an expert in NIS (network and information security). During his mission in ministry, Krzysztof Silicki was leading the process of preparing draft of national cybersecurity act implementong NIS directive. He shares his expertise with communities also by giving presentations and lectures during conferences, workshops and trainings in Poland and abroad.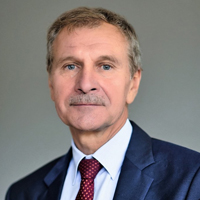 Mateusz Siwiec
IT Security Researcher / ISEC
Mateusz Siwiec works as an IT Security Researcher at ISEC, a company providing highly specialized services and solutions to cybersecurity and data protection problems. His areas of focus are cryptography, web and mobile application security, and low-level code analysis. He graduated Mathematics and Computer Science at the University of Warsaw. His interests include open-source intelligence techniques, mathematical logic, data analysis including machine learning as well as privacy and data protection.
Tomasz Soczyński
UODO
IT Department Director in the Personal Data Protection Office. He fulfilled the function of the IT Department Deputy Director in the Bureau of the Inspector General for Personal Data Protection for over 10 years. He graduated from the University of Silesia and is pursuing his scientific interests as a doctoral student at the Faculty of Law and Administration of the University of Gdańsk. He is an expert on data processing security, IT systems security measures, information security and privacy issues in telecommunications law. He is a speaker at numerous conferences on data protection and cybersecurity. He conducts trainings and teaches on personal data protection. He is interested in the issue of personal data breaches in the context of developing technologies.
Krzysztof Surgut
During the past 15 years, he has been involved in advanced, polish nationwide telecommunications and IT projects (Dialog company and HAWE company). An expert in the field of data transmission systems, VoIP, GPON, IT security systems and radio communication systems. Co-creator of the Scrubbing Center at Data Space company. Currently an IT security officer in one of the Polish companies. Privately, he is fascinated by advanced technologies, blockchain and information security.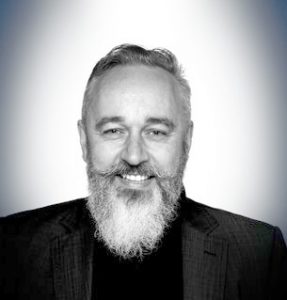 Tomasz Szczygieł
DEKRA Certification Sp. z o.o.
Expert in the field of information technology and quality, environment, work safety and information security management systems, including personal data protection. He has many years of experience in implementation, consulting and training projects, i. a. consulted certified implementations of management systems in accordance with many standards, including ISO 9001 and ISO 27001, he has conducted trainings for auditors and quality managers, the training in area of management systems. Expert completed a lot of implementation projects of management systems in institutions of the private and public sectors, according to the standards such as ISO 9001, ISO 14001, ISO 18001, ISO 27001 and in the field of personal data protection. Tomasz Szczygieł is a graduate of engineering studies in the field of computer science at Rzeszów University of Technology and post-graduate studies in the management of classified information and personal data protection at the University of Information Technology and Management in Rzeszów.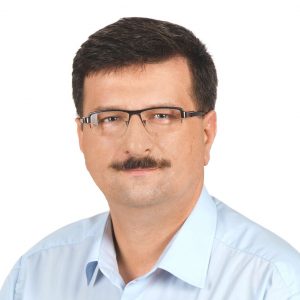 Piotr Szeptyński
ISEC
Piotr Szeptyński deals with information and IT security at ISEC on a daily basis. He participates in polish and foreign projects, sharing knowladge and experience in the field of data protection in IT systems, as well as in the field of computer forensics. During his 15 year carrer he worked in telecommunications, IT, financial and consulting companies. He had the opportunity to be a speaker at conferences, trainings and workshops in Poland and abroad. conducting classes for both commercial sector and law enforcement agencies.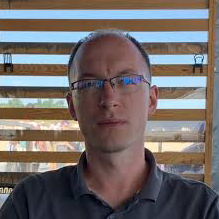 Kacper Szurek
Podcast "Szurkogadanie"
Kacper is a Detection Engineer at ESET. He owns a YouTube channel (KacperSzurek) where he talks about pentester work and other related topics. He also has his own technical blog – security.szurek.pl You can also hear him in a weekly podcast called "Szurkogadanie" where he comments newest information about IT security.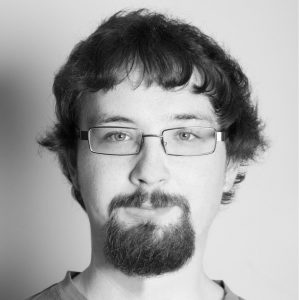 Wiktor Szymański
IT Security Expert / Alior Bank
IT Security Expert with 6 years of professional experience in banking and consulting sector (Deloitte and EY). Gladly using his analytical and technical skills to design and implement security mechanisms, carry out penetration tests and perform diverse simulated phishing campaigns. Co-founder of bezpieczny.blog. Graduate of Warsaw University of Technology and Technische Universität Berlin.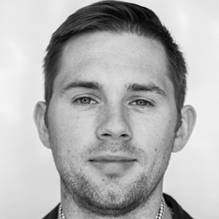 Ireneusz Tarnowski
Santander Bank Polska
Expert in the Cyberthreats Analysis and Response Team at Santander Bank Polska, where he deals with tactical and operational Cyber Threat Intelligence on a daily basis. Analyzing threats in cyberspace and TTP (techniques, tactics and procedures) in attacks, it assesses the potential impact on the organization and develops plans for responding to emerging threats. For many years cybersecurity specialist in Wrocław Centre for Networking and Supercomputing, where he deals with the administration and security of network services (server systems, databases, network services admin). Graduate from Computer Science (Wroclaw University of Technology) and Cyber Security Management. Coordinator of the project for public key infrastructure (PKI) implementation in the PIONIER network. In the field of IT systems security he effectively combines the gained knowledge with over 10 years of experience. Being an independent consultant he analyzed hundreds of computer incidents. Engaging in the development of methods for detection and analysis of threats to widely understood IT infrastructure, he prepares technical and organizational (policies and procedures) solutions aimed at increasing the security level of the organization. Defensive approach to cybersecurity lover and "blue team" participant at training games dedicated to incident response. The designer of security-oriented architectures and highly available IT solutions (starting from the physical layer, through network layer to the application layer).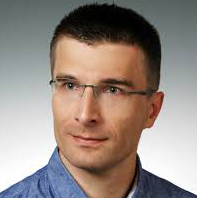 David Thejl-Clayton
JN DATA
David is currently leading the SOC and Incident Response team at JN Data, one of the largest financial IT service providers in Denmark. He is very passionate about CTI and open source security solutions, he runs his own blog where he shares his experiences building open source detection capabilities via ElasticSearch. David maintains the ElastiMISPStash project, which is enrichment integration between MISP and ElasticSearch. David holds a recent GCTI and GSEC certification from SANS, and is a member of the GIAC advisory board. He is currently writing a SANS paper around using MISP to fulfill your indicator life cycle and courses of action matrix…. CTI and open source are his life……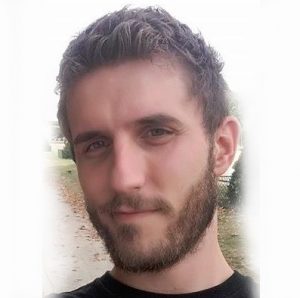 Piotr Ubych
DEKRA
Mr. Piotr Ubych is a graduate of the Faculty of Management and Marketing at the University of Economics in Wroclaw. Since 2001, he has been working as an auditor for the international expert organization DEKRA, where he currently coordinates specialized audits of processes and standards (Assessment Services). Mr. Ubych's fields of specialization include the optimization of business processes, verification of service and sales quality standards, risk management, audits of compliance with legal requirements (i.e. GDPR), industry standards, internal policies and guidelines set by contractors. He has over fifteen years of experience in quality and information security audits. Mr. Ubych is a certified auditor of – among others – ISO 27001, ISO 22301 and ISO 9001 standards.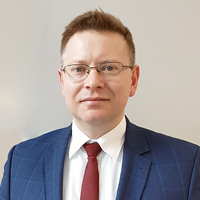 Kamil Uptas
Orange
Cybersecurity expert @Orange Polska. Initially responsible for supporting the development of new systems as well as for testing the existing ones and evolution of company's IT security standards. Currently proud member of CERT Orange Polska team. Over 10 years within cybersec community: consultant, pentester and researcher with interest in IoT and physical security. OWSP & OSCP certificates holder.
Paweł Wilk
random:stream
For almost 2 decades Paweł Wilk dealt with IT security, programming and computer forensics. He helped in development of PLD Linux distribution and was one of the first translators of manual pages into Polish. For nearly 10 years he had been leading teams responsible for IT integration and IT security of financial institutions. Currently he is responsible for eDiscovery data processing in one of the global investment banks. As a hobby Paweł is developing free software, advocates for GNU Project ideals and publishes his tutorials and podcasts on a website called random:seed.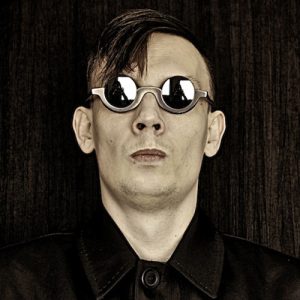 Mateusz Wydra
Incident Responder
Mateusz is a former Threat Detection specialist and currently works as Incident Responder in Tieto SOC in Poland, Krakow. Before Tieto, he was working for Cisco SOC as a Security Analyst. He holds GIAC Certified Forensic Analyst (GCFA) and CCNA Cyber Ops certifications and is a member of GIAC Advisory Board. He had talks at Amsterdam FIRST Technical Colloquium and x33fcon presenting Intelligence-Driven Defence approach implementation and MITRE ATT&CK operationalization.. Mateusz is also Krakow 2600 Meetings coordinator and co-creator of Atomic Threat Coverage project.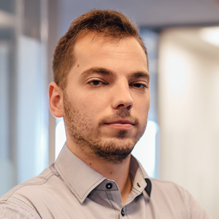 Daniil Yugoslavskiy
Head of Threat Detection, Cindicator
Daniil is responsible for Threat Detection at Cindicator Security Operations Center (SOC) in Saint Petersburg, Russia. Before that, he was leading Threat Detection Team in Tieto SOC in Czech Republic. Daniil spent more than six years in Practical Computer Security and Network Monitoring domains. He holds OSCP, CCNP Security, GCFA and GNFA certifications. He had talks at Code Europe, CONFidence, Amsterdam FIRST Technical Colloquium, x33fcon, EU MITRE ATT&CK community workshops, Positive Hack Days, Security BSides etc presenting Intelligence-Driven Defence approach implementation and MITRE ATT&CK operationalization. Daniil is also member of GIAC Advisory Board and creator of Atomic Threat Coverage project.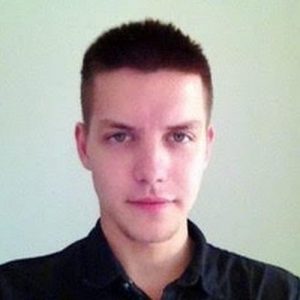 Adam Ziaja
RED TEAM / Cyber Security Consultant
Has a broad technical experience in IT security, both attack and defense. Worked full time as a: IT systems administrator in Onet.pl, computer forensics expert, IT Security specialist in CERT/CSIRT and SOC team, penetration tester in The Royal Bank of Scotland (RBS), senior cybersecurity consultant in red team Deloitte and a threat hunter in an american startup building a SIEM/IDS solution. IT Expert Witness in Poland, in the field of computer science at the District Court in Warsaw, with emphasis on general computer forensics, forensic analysis, hacking and cybercrime. Author of the book titled "Practical computer forensics analysis". Co-author of many European Network and Information Security Agency (ENISA) publications on the subjects of digital forensics, incident response and threat intelligence. Member of a team that won the ENISA Cyber Europe 2014 – largest civilian exercises about protecting cyberspace. He is also a part of MalwareMustDie, a non-profit organization fighting against cybercrime. Has received numerous thanks from known companies for reporting security issues including: Adobe, Apple, BlackBerry, Netflix, Nokia and VMware. He is a holder of several IT security certificates: Offensive Security Certified Professional (OSCP) – since May 2015, Offensive Security Wireless Professional (OSWP) – since February 2016, eLearnSecurity Web application Penetration Tester (eWPT) – since January 2016, X-Ways Forensics – since March 2012.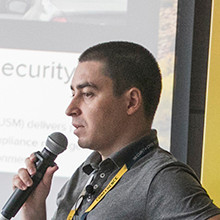 Dawid Żubicki
F5
In the IT industry since 1997. Experienced as Network Engineer, Systems Engineer, IT Manager, Business Information Security Manager, Technical Solutions Manager and Project Executive at international corporate business and industries from Insurance, Banking, through Automotive to Beuaty – on the both: client business and the IT service provider side. Business and management processes oriented MBA and certified ITIL Expert.