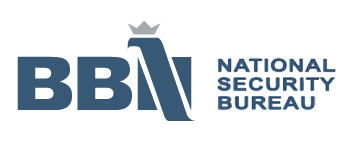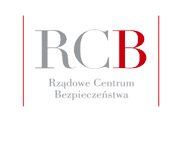 McAfee Inc of Santa Clara, California is the largest among the companies focusing on the IT security solutions. For a number of years it has been helping its customers to solve the security related problems encountered by small companies as well as the largest multinational corporations. The company offers the proven, proactive solutions and services, helping to secure systems and networks throughout the world. Supported by the award-winning research team, the innovative products are valued by the home users, industry, public and services sector. It offers not only an anti-virus protection, but also the data protection, incident prevention, risk rating in the network context and a lot more. A series of native solutions and those purchased through the mergers with the world leaders resulted in the most comprehensive portfolio in comparison to the competitors.. More information: http://www.mcafee.com/uk/

Data Space is a modern Data Center in Torun, built in accordance with the TIER III standard, specializing in the protection against the DDoS attacks. The company in partnership with global partner, has finalized a project to create the first full protection solution in Poland. The system protects the IT infrastructure against DDoS attacks, application attacks and attacks against the other types of company resources. Partner in this services is Radware – global leader in IT security. The basic premise of the solution was the compliance with the standards functioning in the Polish law system: no data is transferred outside of Poland.
Data Space Scrubbing Center continuously monitors the Client's network using the probes and terminals in search for the traffic anomalies. In the event of an attack we turn to act within a few seconds. Thanks to the support of the global partner and locally trained professionals, we provide the highest standard of security to our clients.

FireEye is the leader in stopping today's advanced cyber-attacks, drawing on the products and services from Mandiant and nPulse, which FireEye acquired earlier this year. The partnership creates the industry's leading advanced threat protection vendor with the ability to find and stop attacks at every stage of the attack life cycle. When intrusions are successful, the combination of human intelligence and technology leadership, help organisations detect, respond to and contain them before the threat actors reach their objective. FireEye has over 2,500 customers across more than 65 countries, including over 150 of the Fortune 500.

Integrated Solutions is an integration provider, bridging the worlds of IT and telecommunication for greater effectiveness of large and medium-sized companies.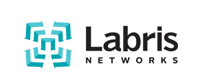 Since 2002, Labris Networks Inc. has been an R&D focused and rapidly-growing provider of network security solutions through its globally-proven products. Labris ensures ultimate network security through its extensive product line including Firewall/VPN, Web Security, E-Mail Security, Lawful Interception and Availability Protection solutions on Labris UTM, Labris LOG and Harpp DDoS Mitigator appliances. Next-generation solutions are developed to detect, identify all kinds of real-time threats, applications providing a smart shield against intrusions, viruses, spam, malware and availability attacks. Labris products protect networks of all sizes with a variety of topologies and deployment scenarios. Through Labris FLEX firmware options, the customers have privileges to get the security software they need as well as extra modules such as Wireless Guest Authentication, Detailed Internet Reporting, Lawful Interception and Logging. Having a customer-focused, future-oriented and flexible approach, Labris also offers its state-of-the-art security software as a Cloud Service. Having operations in a rapidly growing global network of more than 20 countries, Labris products protect enterprises, brands, government entities, service providers and mission-critical infrastructures. Labris with its worldwide partners is committed to the highest levels of customer satisfaction and loyalty, providing the best after-sales support by the multilingual Global Support Center. Being one of the Common Criteria EAL4+ certified security gateway brands in the world and rapidly growing global player, Labris provides its customers the top-level security with optimum cost. Labris, headquartered in Ankara, Turkey, has offices serving Europe, Middle East, North Africa, Caucasus and Southeast Asia. More Information: 
http://labrisnetworks.com/
and
http://www.harppddos.com/

Microsoft is the industry leader in new technologies – the provider of services and devices for consumer, commercial and institutional clients also public institutions. It has a fully comprehensive range of services both in the field of cybersecurity, a set of secure applications, operating system, infrastructure, development platform designed to operate on a "on – premise" and in the cloud. Solutions for public administration combine technological innovation and practical knowledge about the processes and regulatory and safety requirements. More:
Microsoft Polska
, 
Microsoft Government

Telekomunikacja Polska (trading as Orange Polska; also known as TPSA or just TP) is a Polish national telecommunications provider established in December 1991. The biggest  telecommunications group in Central Europe.  It is part of a global telecommunications group – France Telecom.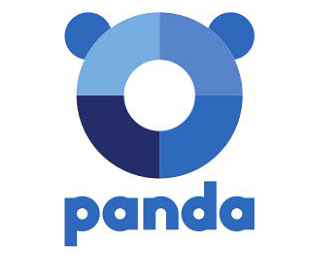 Founded in 1990 Panda Security is the leading supplier of the cloud security solutions. With its seat in Spain it operates the offices in over 80 countries. Its products, translated into 23 languages, are used by millions of customers all over the world. The company mission is to simplify the complex and create the improved computer security related solutions. In the Gartner's Magic Quadrant for Endpoint Protection Platforms 2014 Panda was placed in the visionaries quadrant. The report says that Panda is the first Endpoint Protection Platform supplier, offering the applications' classification service at the security scale. More information: http://www.pandasecurity.com/poland/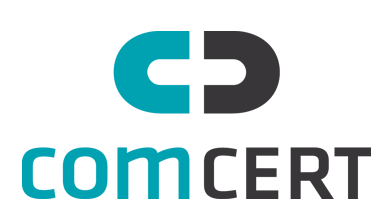 ComCERT SA is the only Polish independent consulting company focusing in the assistance of its customers facing the dangers of cyber threats. Our services are based on the CERT (Computer Emergency Response Team) methodology. More information: www.comcert.pl

Allegro Group is a Polish new media industry company based in Poznan, running, inter alia, the services allegro.pl and bankier.pl. It is part of the South African media group Naspers. The direct owner of the group is a Dutch company MIH Allegro B.V. which acts as an investment vehicle for the group from South Africa. The current company was formed as a result of merging its structures with those of the affiliates: QXL Poland, OtoMoto, Ceneo, Bankier and Internet Service on January 26th, 2011. After the merger the company is the largest company in Poland in terms of revenue from the network activity.  Allegro Group services, GG reach to 79,81% of the Polish Internet users. According to June 2013 Megapanel PBI/Gemius analysis these services are visited by more than 16 million users monthly.

Deloitte is the largest professional services network in the world by revenue and by the number of professionals. Deloitte provides audit, tax, consulting,enterprise risk and financial advisory services with more than 200,000 professionals in over 150 countries.

Security available to all. With this in mind, our strategy to try to tackle this problem has been to bring together at ElevenPaths professionals with wide-ranging experience and an in-depth knowledge of security threats in order to create a dynamic and multidisciplinary team. But above all a team that is capable of transforming the concept of security to protect our customers.
Since we started work in June 2013, we have continuously invented and developed new and innovative products that challenge security as we know it and redefine the relationship between security and people. Security is an attribute that must always be present in technology, working in the background to protect our daily activities, yet without hindering our professional or personal life.
For many things we depend on technology or networks such as the Internet, and this makes us vulnerable to continued exposure to threats that are evolving in order to achieve their objective. Consequently, all security products must be capable of evolving at the same pace, and this is only possible by transforming the concept of security and creating agile structures that allow us to keep one step ahead of attackers. This is the main reason why we have been set up as a start-up within Telefónica so that we may guarantee a degree of speed and dynamism allowing us to operate as a small company, while supported by all the advantages available at a multinational company such as Telefónica.
At ElevenPaths our main objective is the creation of security products that redefine how we deal with current and future threats, as well as to enable notions such as security or privacy for all persons by default, bringing these concepts to them without interfering in their professional or private activities.

Syntea has been operating on the education market for over 10 years. The competence delivery system including training courses, certification, apprenticeships, internships, practical placements, and employment exchange activities allows us to guide our customers, i.e. natural persons, companies, institutions and organizations, through the entire education process, starting from analyzing competence predispositions, delivering training courses, providing career advising services, organizing vocational practice, to finding and optimizing a job. The system developed by Syntea is compliant with the idea of occupational mobility of employees and adapted to the most crucial directions of the European and global education policy.
The company provides the following services which support the entire process of formal education competency and the "learning for life" strategy (Lifelong Learning).
The trainings and certification of competences are adapted to the needs of specific target groups that meet global standards in education and labor market. As part of this branch of business there are listed the following product groups:
edu4talents – full-scale services developing competences. edu4talents aims at K12 education sector, ranging from primary schools to high schools, technical secondary schools as well as vocational schools. Syntea SA has cooperated with the aforementioned sector for numerous years and as a result our company has developed services aiming at better adaptation of the continuing education to the needs of the labour market
Professional Knowledge Academy – basing on many years' experience within business sector and taking the current trends on the labour market into account, Syntea SA is involved into cooperation with higher education schools. The partnership involves opening new fields of postgraduate studies, delivering specialised workshops during studies as well as implementing education projects aiming at transferring knowledge and experience between business and higher education sectors.
Trainings for professionals and vocational trainings based on the international certification path, enabling the acquisition of competencies needed in work and freedom of movement in the contemporary global society. This group contains the trainings: – IT (Microsoft, Microsoft Dynamics, Cisco, Linux, ECDL), – Specialised foreign language courses (vocational language), – Vocational trainings (Vocational Competence Certificate, Aptech, IATA, medical), – Business trainings Internships and placements, Competence Process Outsourcing. More information: http://en.syntea.pl/company/news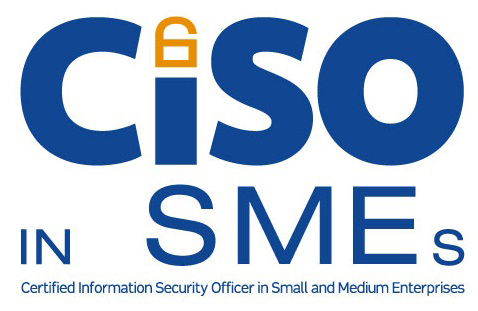 Currently Syntea SA is involved in project "Secure Business – certified Information Security Officers in SMEs".
The main objective of the project which belongs to the Lifelong Learning Programme is to provide SMEs with knowledge on Information Security based on the partner's previous experience, and requirements of certified blended learning training. This will be achieved through transferring innovative training solutions based on INESEMOT experience (training curricula, e-learning scenarios) and transfer Vocational Certification System certifying competences of both trainers and trainees. These two items will be used to prepare a modern, up-to-date training comprising up-to-date knowledge, specific requirements scope of issues that are necessary in a job of Information Security professional in SMEs. More information: http://www.cisoinsmes.eu/en/

Information technology is changing. Fast. Which is why CIONET works to stay ahead of every development. To keep C-level executives up to speed and to make their job easier, more rewarding and more successful.
Every dimension of IT management has been revolutionised over the past few years – from IT governance to information management, security and networks. And if it hasn't, it soon will be as disruptive technologies continue to grow, empowering users more than ever before to influence the information strategies of entire organisations.
As the role of IT changes, so too does that of the IT executive. There is a strong need amongst new generations to work differently. IT departments, accordingly, need to play both a subservient and a strategic role, requiring a whole new mind set on the part of IT executives. CIONET helps its members not only to confront these challenges but to turn them to their advantage.
CIONET's mission is therefore to help IT executives become more at ease and above all more successful in their jobs. So they can do more than just keep up with change but ultimately define it. CIONET opens up a whole new universe of opportunities in IT management.

Cyberlaw is not an ordinary law firm. We give you a lot more. Our interdysplinarny team gives you a comprehensive approach to each case. It is created by lawyers, economists and the security engineers. Customer service and team work is managed by Beata Marek. We introduce the startups to the Polish and international markets and we deal with the current support for existing projects. We analyze compliance, we secure our Customers with contracts, we draw up applications and statutes, advise how to protect solutions, build strategies and protect them. Our specialization: e-services, cloud computing, big data, internet of things, an intellectual property rights (copyright, industrial property, domains, databases), information security.

EuroCloud Poland was established in 2013. Is an independent association belonging to the EuroCloud network, which seeks to bring together research, business, consumer, and public administration in Poland around the modern-sector of cloud computing and cybersecurity issues. Dozens of companies (mainly from the IT industry) are currently the members of the Association. Its work is also supported by a dozen of experts (brand consultants). EuroCloud, Europe is a strategic partner of the European Commission in the field of cloud computing. European Association was founded in 2009. Presently it counts 28 national EuroCloud associations, including those from outside the European Union. The Organisation also issues the cloud computing solutions safety certificates that are recognized, inter alia, by the IT Federal Bureau of Security (BSI). EuroCloud Poland, as the only organization in Poland, has potentially the greatest access to the know-how and market data related to the cloud computing solutions all over European Union. It is also a platform for operations between IT sector, involved in cloud computing solutions (eg. SaaS and mobile technology solutions) and public administrations and the European institutions. EuroCloud Poland leads, among others, the consultations with the public administrations aimed at education in the cloud computing field, consultancy for institutions, organizations and business, as well as organizes information activities, conferences and congresses on cloud computing. EuroCloud Poland cooperates with DG Connect within a consortia: Cloud Catalyst and Cloud for Europe.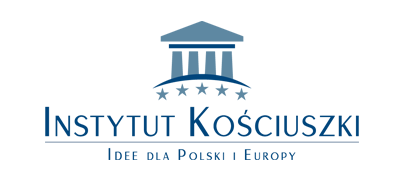 The Kosciuszko Institute is an independent, non-governmental research institute that was founded in 2000 as a non-profit organisation. The Kosciuszko Institute strives to be a leader of positive change, to create and to promote the best solutions, not only for Poland, but also for Europe and neighbouring states which are in the process of building states based on the rule of law, civil society, and a free market economy. Studies prepared by the institute have not only served as the basis for significant legislative reforms but also as a factual support for the ongoing activities of strategic decision makers.
Since 2011, the Kosciuszko institute is a leading research in the framework of the project "Target: Cybersecurity", which was a response to the growing need for actions towards assuring the safe functioning of states, commercial entities and citizens in cyberspace. The Kosciuszko institute cooperates in cyber security issues with the institutions andgovernment in Poland: the National Security Office (BBN), the Government Security Centre (RCB), the Supreme Audit Office (NIK) and the Ministry of Administration and Digitisation.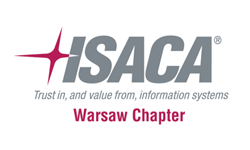 ISACA serves 95,000 professionals in 160 countries. It is a leading global organisation supplying the knowledge, certificates, advocacy and education in the area of governance and security of the IT systems, supervision, IT management of industry, public finance entities, and also risk and compliance with the IT related regulations. ISACA also gathers the community that is interested in those issues.
As the independent, non-profit, founded in 1969 association, ISACA hosts the international conferences, issues the ISACA Journal, and develops the international audit and IT systems control standards. They help its members to gain the confidence of the IT systems and let them provide an added value. The association provides and certifies the competences and the IT knowledge, awarding the globally recognized certificates, like CISA, CISM, SGEIT and CRISC. More information http://www.isaca.org and http://isaca.waw.pl

The aim of the ISSA Poland — information systems security association is to promote knowledge about the security of information systems and the promotion of the principles and practices that ensure the confidentiality, integrity, indisputability and availability of information resources, as well as the promotion and development of its members by raising their professional skills related to the protection of information systems, in particular by:
•providing knowledge related to the broad subject of security of information systems •education and promotion of the standards related to the security of information systems,
•reviewing events and security solutions for information systems,
•the promotion of information systems security need.
The main objective of the ISSA Poland — society for the security of information systems is to promote policies and practices that ensure the confidentiality, integrity and availability of information resources. To achieve this goal, the members of the association must meet the highest ethical criteria. Therefore, the ISSA Poland lays down a code of ethics, compliance with which is an essential prerequisite for membership in the association.

Open Web Application Security Project (OWASP) is a 501(c)(3) worldwide not-for-profit charitable organization focused on improving the security of software. OWASP mission is to make software security visible, so that individuals and organizations worldwide can make informed decisions about true software security risks.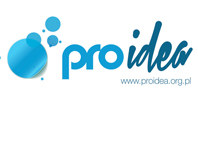 PROIDEA Foundation for Supporting IT Education is an independent, self-financing non-profit organisation. Its team of passionates, the best-in-the-country professionals, people active in numerous fields of IT, forming the Foundation allows to acquire the knowledge and practical competence through: country-wide IT conferences (PLNOG, 4Developers, Confidence, JDD), trainings granting the authorisations to work in IT (Cisco, Linux RedHat itd.), and other trainings and original workshops.