WARSZTAT Z INFORMATYKI ŚLEDCZEJ
Analiza elektronicznego materiału dowodowego przy użyciu EnCase Forensic 8
Only in Polish:  
Dla kogo: Warsztat szkoleniowy z informatyki śledczej adresowany jest do osób aktywnie zajmujących się analizą elektronicznego materiału dowodowego.
Czas trwania: 4h, 14:00-18:00
Data: 12.09.2017
Miejsce: Sala Polonaise, Hotel Sound Garden


Prowadzący: Marcin Kulawik,
Specjalista Informatyki Śledczej
Szczegółowe informacje:
Szkolenie będzie podzielone na dwie części – teoretyczną i praktyczną. Obie będą prowadzone przez doświadczonego praktyka z zacięciem trenerskim. W części pierwszej uczestnicy prześledzą proces odnalezienie elektronicznych śladów naruszenia bezpieczeństwa informacji, przy użyciu rozwiązania EnCase Forensic 8. Celem tej części jest poznanie sposobów pozwalających odnaleźć elektroniczne ślady naruszenia. 
Część druga pozwoli sprawdzić nabyte umiejętności. Wszyscy uczestnicy otrzymają materiał dowodowy do samodzielnej analizy, którą będą mogli przeprowadzić na własnym stanowisku analitycznym. Uczestnik, który najszybciej odnajdzie poszukiwaną informację otrzyma nagrodę w postaci vouchera na szkolenie Expert Akademii Informatyki Śledczej. Każdy z uczestników otrzyma certyfikat uczestnictwa w warsztatach.
WORKSHOP MISP
(MALWARE INFORMATION SHARING PLATFORM & THREAT SHARING)
Only in English:  
This training will be carried out by the CIRCL.LU staff and it will be provided in English.
Duration: 7h, 10:00-17:00
Date: 12.09.2017
Place: Concerto 1 Room, Hotel Sound Garden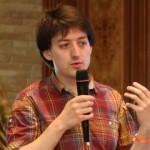 Trainer: RAPHAEL VINOT,  (CIRCL.LU)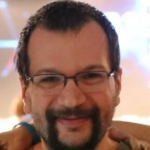 ANDREAS IKLODY, (CIRCL.LU)
Basic information abour MISP
Malware Information Sharing Platform (MISP) is developed as free software by a group of developers from CIRCL but also the Belgian Defence and NATO / NCIRC (Computer Incident Response Capability). CIRCL operates several MISP instances (for different types of constituents) in order to improve automated detection and responsiveness to targeted and cybersecurity attacks in Luxembourg and outside. MISP acts as a platform for sharing threat indicators within private and public sectors.
Malware Information Sharing Platform (MISP) allows organizations to share information about malware and their indicators. MISP users benefit from the collaborative knowledge about existing malware or threats. The aim of this trusted platform is to help improving the counter-measures used against targeted attacks and set-up preven tive actions and detection.
Training agenda:
The training agenda consists of the following parts:
– Information Sharing Introduction
– MISP modules
– MISP taxonomies
– PyMISP – API
– MISP – future

The requirements for the participants:
– basic knowledge of Linux systems administration
– basic knowledge of IT security
– basic knowladge about malware and malware analysis
It expected from the participants:
– to bring their own laptop with an ethernet card or WiFi