Location
"SECURITY CASE STUDY 2020″ conference
will take place on September 10–11 at the Sound Garden Hotel, 18 Żwirki i Wigury Street, Warsaw.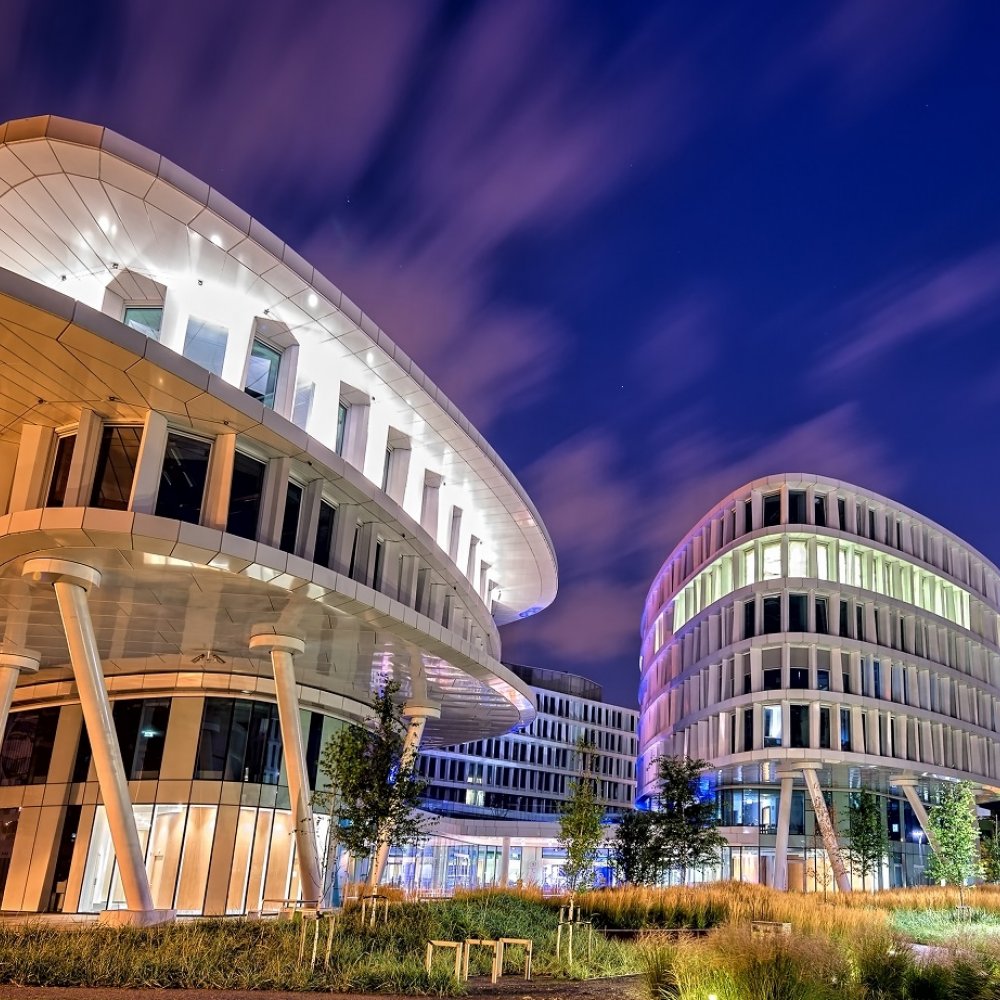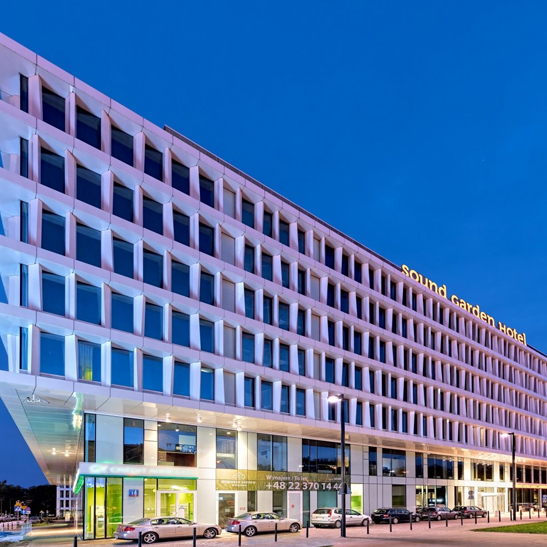 Accommodation
Sound Garden Hotel is located close to the center of Warsaw, where you can find rooms in all accommodation types at a wide range of prices. Below you will find a list of hotels and hostels in neighborhood of SCS location. The list is provided for guidance only. The organizers are in no way associated with any of the properties. To make a reservation, contact the hotel of your choice directly, or use a reservation service such as booking.com or HRS.

PRICES  100 PLN PER NIGHT

Kanonia Hostel
2  Jezuicka Street, 00-281 Warsaw
www: www.kanonia.pl
Hostel Helvetia
7 Sewerynów Street, 00-924 Warsaw
www: www.hostel-helvetia.pl
Oki Doki Hostel
3 Dąbrowskiego Square, 00-057 Warsaw
www: www.okidoki.pl
Tamka Hostel
30 Tamka Street, 00-355 Warsaw
www: www.tamkahostel.pl
PRICES 150 – 300 PLN PER NIGHT
Hotel Mazowiecki *
10 Mazowiecka Street, 00-048 Warsaw
www: www.hotelewam.pl/16-Warszawa,_Hotel_Mazowiecki.html
Hotel Logos **
31/33 Wybrzeże Kościuszkowskie Street, 00-379 Warsaw
www: www.hotellogos.pl
Hotel Harenda **
4/6 Krakowskie Przedmieście Street, 00-333 Warsaw
www: www.hotelharenda.com.pl
Ibis Budget Warszawa Centrum
1  Zagórna Street, 00-441 Warsaw
www: www.accorhotels.com/pl/hotel-6401-ibis-budget-warszawa-centrum-przedtem-etap-hotel/index.shtml
START Hotel Atos **
1 Mangalia Street, 02-758 Warsaw
www:www.hotelatos.pl
START Hotel Aramis *
3b Mangalia Street, 02-758 Warsaw
www:www.hotelaramis.pl
BEST WESTERN Hotel Portos ***
3a Mangalia Street, 02-758 Warsaw
www:www.bwportos.pl
PRICES 350 – 500 PLN PER NIGHT
Hotel Gromada Dom Chłopa ***
2 Powstanców Warszawy Street, 00-030 Warsaw
www: www.gromada.pl/hoteldom-chlopa
Hotel Residence St Andrews ****
30 Chmielna Street, 00-020 Warsaw
www: reseidencestandrews.pl/pl/
Hotel Metropol ***
99a Marszałkowska Street, 00-639 Warsaw
www: www.hotelmetropol.com.pl
Aparthotel Zgoda Warszawa by DeSilva ***
6 Zgoda Street, 00-018 Warsaw
www: www.desilva.pl/Zgoda/
PRICES OVER 500 PLN PER NIGHT

Hotel SOUND GARDEN ***
18 Żwirki i Wigury Street, 02-092 Warsaw
www:www.soundgardenhotel.pl/
Click here for booking with discount
FOR SCS CONFERENCE PARTICIPANTS IN THE SOUND GARDEN HOTEL, ARE

20%

DISCOUNT FROM THE PRICE OF THE DAY – DURING THE RESERVATION PLEASE GIVE THE PASSWORD

SCS2019
Novotel Warszawa Centrum ****
94/98 Marszałkowska Street, 00-510 Warsaw
www: www.novotel.com/gb/hotel-3383-novotel-warszawa-centrum/index.shtml
Mercure Grand ****
28 Krucza Street, 00-522 Warsaw
www: www.mercure.com/gb/hotel-3384-mercure-warszawa-grand/index.shtml
Polonia Palace ****
45 Jerozolimskie Avenues, 00-692 Warsaw
www: www.poloniapalace.com
Sofitel Warsaw Victoria *****
11 Królewska Street, 00-065 Warsaw
www: www.sofitel.com/gb/hotel-3378-sofitel-warsaw-victoria/index.shtml
Location SECURITY CASE STUDY 2019