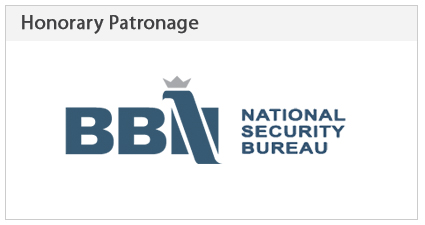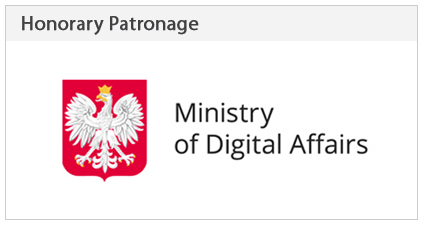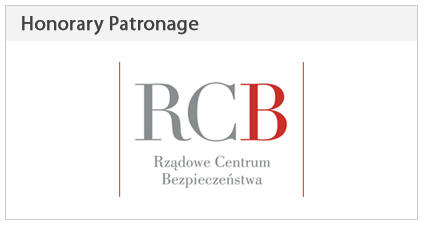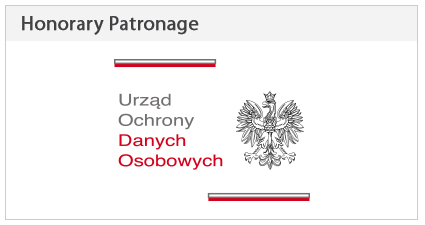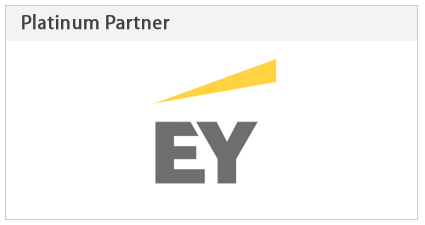 EY is a global leader in assurance, tax, transaction and advisory services. Globally EY brings together nearly 250,000 people who share EY values and commitment to delivering quality service to our clients. With our presence in over 150 countries, we can offer support and assistance in virtually every place in the world. The EY practice in Poland, with a strength of nearly 3,200 professionals, comprises seven offices in Warsaw, Gdańsk, Katowice, Kraków, Łódź, Poznań, Wrocław and the Shared Services Centre. www.ey.com/pl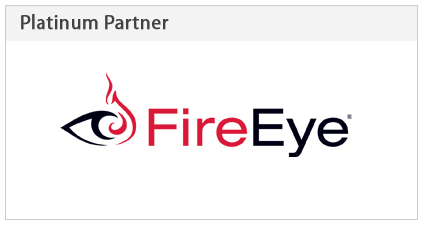 FireEye is the leader in stopping today's advanced cyber-attacks, drawing on the products and services from Mandiant and nPulse, which FireEye acquired earlier this year. The partnership creates the industry's leading advanced threat protection vendor with the ability to find and stop attacks at every stage of the attack life cycle. When intrusions are successful, the combination of human intelligence and technology leadership, help organisations detect, respond to and contain them before the threat actors reach their objective. FireEye has over 2,500 customers across more than 65 countries, including over 150 of the Fortune 500.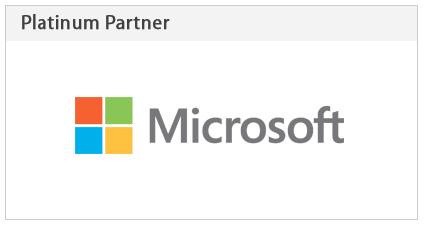 Microsoft (Nasdaq "MSFT" @microsoft) drives digital transformation in the era of Intelligent Cloud and Intelligent Edge. The company's mission is to enable every person and organization in the world to achieve more. Microsoft provides a platform for solutions that are the foundation for others to develop – a better life for citizens, transformation of Polish enterprises, schools, offices and expansion of Polish IT companies – Microsoft partners – who create their own solutions based on Microsoft's technology and compete globally.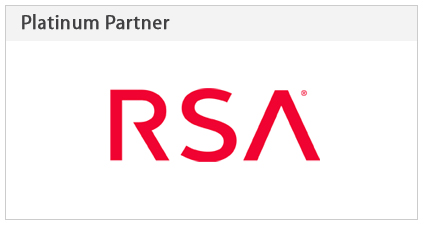 RSA is the premier provider of security, risk and compliance management solutions for business acceleration. RSA helps the world's leading organizations solve their most complex and sensitive security challenges. Through visibility and analytics, RSA solutions give customers the ability to detect, investigate and respond to advanced threats; confirm and manage identities; and ultimately, prevent IP theft, fraud, and cybercrime. Business-driven security strategy enables organizations of all sizes to take command of their evolving security posture in this uncertain, high risk world. www.rsa.com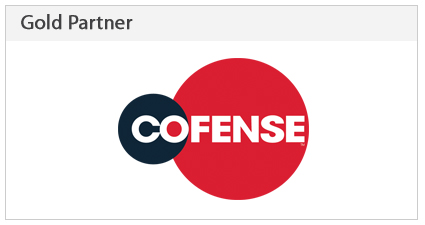 Cofense™, formerly known as PhishMe®, is the leading provider of human-driven phishing defence solutions for organisations concerned with their susceptibility to sophisticated cyber attacks. Cofense delivers a collaborative, cooperative approach to cybersecurity by enabling organisation-wide response to the most used attack vector—phishing. Cofense serves customers of all sizes across multiple industries including financial services, energy, government, healthcare, technology and manufacturing, as well as other Global 1000 entities that understand how engaging user behavior will improve security, aid incident response and reduce the risk of compromise.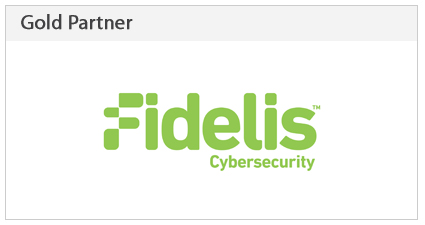 Fidelis Cybersecurity is the leader in automated detection and response. The Fidelis Elevate platform dramatically improves the effectiveness and efficiency of security operations by delivering comprehensive network visibility, intelligent deception, alert validation, and automated response across networks and endpoints. Fidelis is trusted by the most important brands in the world. See what you've been missing. Visit www.fidelissecurity.com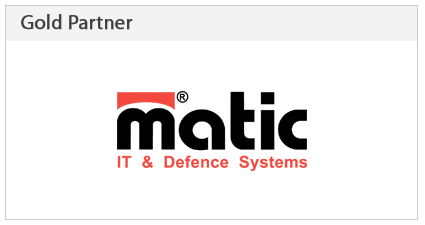 Matic SA has been operating on the Polish IT market since 1990. We specialize in delivering advanced information technology services and solutions as well as systems vital for national security and defense. Our offering is especially tailored to the needs of institutions of public administration, uniformed services and the enterprises which operate in strategic industries. We can say with pride that we actively participate and support the technology transformation processes of Polish companies and state institutions.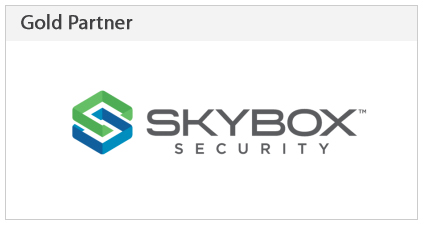 Skybox Security arms security leaders with the broadest set of solutions for cybersecurity management. Security Suite provides the context needed for informed and timely action, combining attack vector analytics and advanced threat intelligence to continuously analyze vulnerabilities in your environment and correlate them with exploits in the wild. This gives the insight needed to improve and automate security operations in vulnerability and threat management and firewall and security policy management.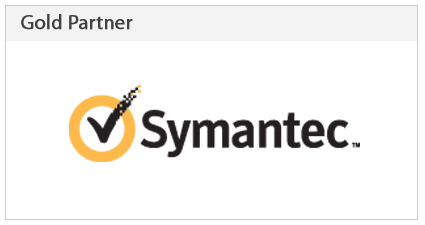 Symantec Corporation (NASDAQ: SYMC), the world's leading cyber security company, allows organizations, governments, and people to secure their most important data wherever it lives. Enterprises across the world rely on Symantec for integrated cyber defense against sophisticated attacks across endpoints, infrastructure, and cloud. More than 50 million people and families rely on Symantec's Norton and LifeLock Digital Safety platform to help protect their personal information, devices, home networks, and identities at home and across their devices. Securing the Cloud Generation with Integrated Cyber Defense helps you improve security, reduce complexity, and lower cost. The cloud is liberating. The cloud is chaotic. We are here to help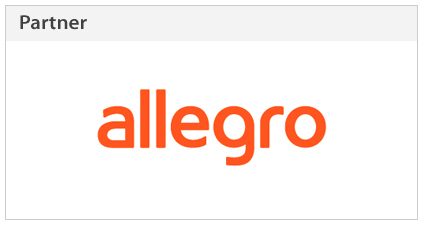 Allegro Group is a Polish new media industry company based in Poznan, running, inter alia, the services allegro.pl and bankier.pl. It is part of the South African media group Naspers. The direct owner of the group is a Dutch company MIH Allegro B.V. which acts as an investment vehicle for the group from South Africa. The current company was formed as a result of merging its structures with those of the affiliates: QXL Poland, OtoMoto, Ceneo, Bankier and Internet Service on January 26th, 2011. After the merger the company is the largest company in Poland in terms of revenue from the network activity.  Allegro Group services, GG reach to 79,81% of the Polish Internet users. According to June 2013 Megapanel PBI/Gemius analysis these services are visited by more than 16 million users monthly.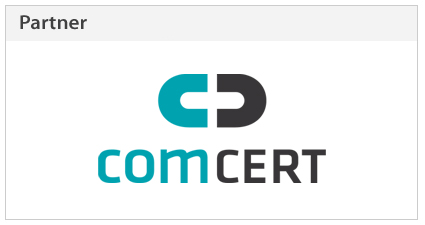 ComCERT SA is the only Polish independent consulting company focusing in the assistance of its customers facing the dangers of cyber threats. Our services are based on the CERT (Computer Emergency Response Team) methodology. More information: www.comcert.pl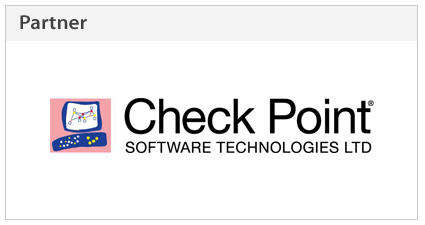 Check Point Software Technologies Ltd. (www.checkpoint.com) is a leading provider of cyber security solutions to corporate enterprises and governments globally. Its solutions protect customers from 5th-generation cyber-attacks with an industry leading catch rate of malware, ransomware and other targeted attacks. Check Point offers a multilevel security architecture with our new Gen V advanced threat prevention that protects all networks, cloud and mobile operations of a business against all known attacks combined with the industry's most comprehensive and intuitive single point of control management system. Check Point protects over 100,000 organizations of all sizes.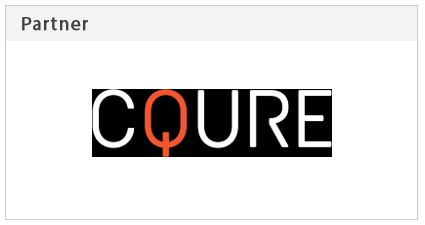 CQURE is a provider of specialized cybersecurity services such as securing IT resources, advanced and customized penetration tests, forensics, controlled cybersecurity attacks, security awareness programs, sessions for organizations and top management, IT infrastructure security consulting and other advisory services. CQURE's Customers range from global corporations to small companies. For large and medium companies CQURE usually offers authorship training packs, detailed audits, high quality penetration testing services and custom consulting. For smaller companies CQURE offers high quality penetration testing services, trainings concerning specific functionality, consultancy and security implementations. CQURE is divided into two chapters: CQURE Consulting and CQURE Academy. CQURE Academy is a security training program, providing certification to specialists. It consists of over high-quality 40 technical trainings. In October 2016 CQURE has successfully launched online and subscription based training. CQURE consultants speak at the international events and they become No 1 speakers. CQURE Academy also involves R&D – that is why CQURE Team is recognizable in the cybersecurity field.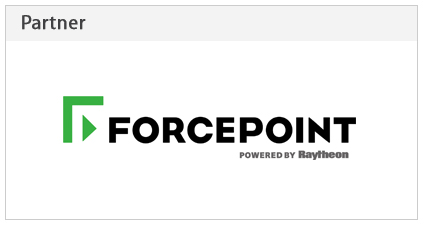 Forcepoint was established at the beginning of 2016 with the merger of three companies: Websense, Raytheon Cyber Products and Stonesoft. Currently, the product portfolio of Forcepoint includes the following solutions: – products previously belongs to the Websense brand – integrated security systems for the most important communication channels of the company, ie Web and e-mail as well as data protection solutions against leakage (DLP – Data Leakage Prevention).- Forcepoint Next Generation Firewall – Forcepoint Insider Threat and User and Entity Behavior Analitics – solutions that analyze user behavior and capture any deviations. Contact: Forcepoint Poland Tel. 022 5480 100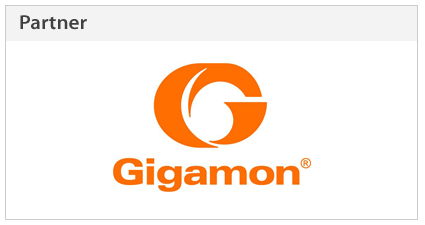 Gigamon is leading the convergence of network and security operations to reduce complexity and increase efficiency of the security stack. The Company's GigaSECURE® Security Delivery Platform is a next generation network packet broker purpose-built for security that helps organizations make threats more visible – across cloud, hybrid and on-premises environments, deploy resources faster and maximize the performance of security tools. Global 2000 companies and government agencies rely on Gigamon solutions to stop tool sprawl and save costs.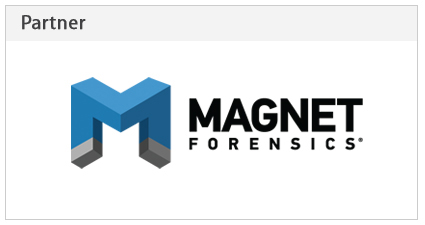 Magnet Forensics is a global leader in the development of digital investigation software that acquires, analyzes and shares evidence from smartphones, computers, IoT related devices, and the cloud. Magnet Forensics has been helping examiners and investigators fight crime, protect assets, and guard national security since 2011.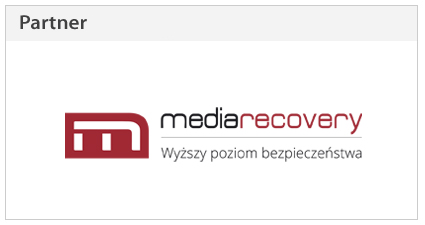 Mediarecovery specializes in building security systems based on GRC, that combines business procedures and IT architecture to secure business continuity at the time of the incident. The company also implements IT solutions to reduce the time of detection,  esponse and remediation. Another strength of the company is computer forensics. The company owns the largest computer forensic laboratory in this part of Europe, which conducts analysis of electronic evidence. In addition, the laboratory also provides data recovery and erasure services. Mediarecovery is an authorized partner of leading IT security and computer forensics companies in the world, such as Guidance Software, RSA, Griffeye, Magnet Forensics. What's more, the company has a Second Degree of Industrial Security Certificate, which confirms the ability to securely process confidential information. www: http://mediarecovery.pl/
We are committed to helping law enforcement, military & governments handle mobile forensic challenges. We constantly innovate to help meet emerging threats from drones, in vehicle forensics, in extracting data from the IoT.
Relationships based on trust – Our customers are at the forefront of crime prevention & peacekeeping — in 100+ countries. We work hard to earn customers' trust with our products, training & support.
A complete set of forensic tools – Our "ecosystem"of tools are customizable — tools for front line users, lab experts & leaders who require reporting functionalities.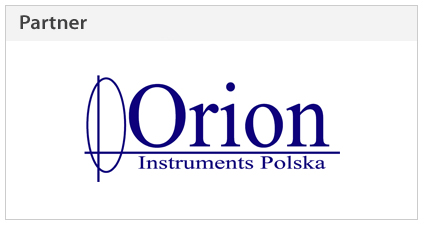 Orion Instruments Polska focuses on SIEM solutions and implementing platforms to manage, measure and orchestrate security operations tasks (SOAR) including security incidents qualification, triage and escalation, threat hunting and investigation and threat containment. The company provides an expert offer with high added value and the offered solutions are implemented by experienced certified system architects with admission to classified information. www.orion.pl
Team Cymru Research NFP is an Illinois non-profit and a US Federal 501(c)3 organization. We are a group of technologists passionate about making the Internet more secure and dedicated to that goal. We work closely with and within Internet security communities, as well as with all manner of other organizations – after all, almost every organization in the modern world is connected to the Internet in some way or another, and they all need help to ensure that their parts of the network remain safe and secure.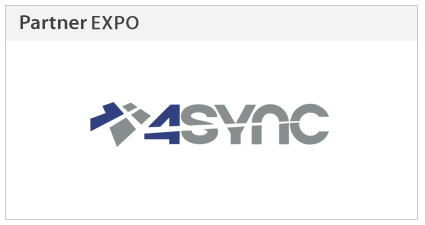 4Sync is a value-added distributor of cybersecurity solutions. Our purpose is to add value to distribution of security products, carefully selected by our experts. All brands in our portfolio are considered the best in the market, which allows our partners to offer most effective mechanisms for integrity, confidentiality and continuity of IT infrastructure.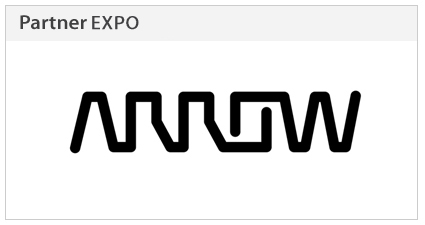 The company Arrow ECS is a specialized distributor of IT products offering solutions and services for enterprise-class data storage, network security and software infrastructure. Arrow ECS provides trading partners a full range of services throughout their life cycle activities – from initial consultation, through planning, design, to implementation and post-sales care. Our team of technical consultants offering advice and technical assistance, ensuring that our solutions meet our customers' expectations.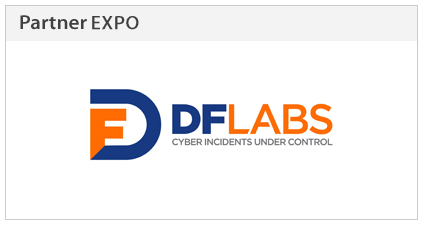 DFLabs is the pioneer in Security Orchestration, Automation and Response technology. IncMan SOAR platform by DFLabs enables CSIRTs and SOCs to manage, measure and orchestrate security operations tasks including security incident qualification, triage and escalation, threat hunting & investigation and threat containment. DFLabs'management team is recognized for its industry experience in the information security field including contributing to industry standards such as ISO 27043 and ISO 30121.
www.dflabs.com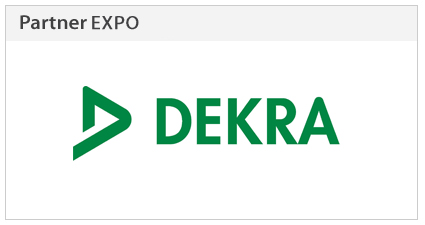 The DEKRA Group in Poland is part of the international DEKRA SE group with headquarters in Stuttgart – one of the world leaders in providing safety on the road, at work and at home. Thanks to the knowledge of our experts and gained know-how, the DEKRA Group in Poland offers comprehensive automotive and industrial services, audits (also in the matter of data protection), management systems certification, product testing and certification, personnel certification, as well as technical inspections, expertises and investment supervision. www.dekra.com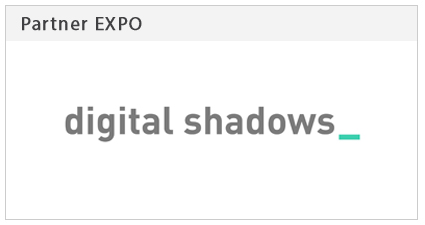 Digital Shadows enables organisations to manage digital risk by identifying and eliminating threats to their business and brand. We monitor for digital risk across the widest range of data sources within the open, deep and dark web to deliver tailored threat intelligence, context and actionable remediation options that enable security teams to be more effective and efficient. Our clients can focus on growing their core business knowing that they are protected if their data is exposed, if employees or third parties put them at risk, or if their brand is being misused. Digital Shadows were recently named a Leader in the 2018 Forrester New Wave for Digital Risk Protection. To learn more, visit www.digitalshadows.com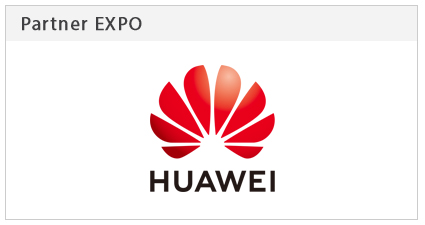 World leader in delivering the most recent ICT technologies for operators, companies and users, which are used in over 170 countries. The objective for the firm is ensuring high quality products. Huawei also supports development of information societies and cooperates with multiple partners. Thanks to R&D investments and strategy oriented toward clients, Huawei creates advanced ITC solutions, type of end-to-end, what enables clients competitive advantage in infrastructures of telecommunication, network and cloud computing.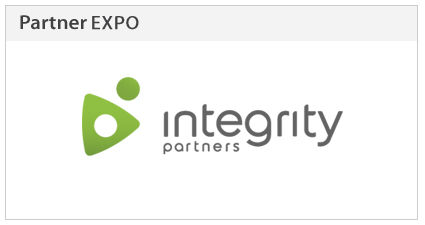 Integrity Partners is a highly specialized company which is focused on the Cloud and CyberSecurity. Thanks to the unique competences of our experts and world class solutions we help our customers to enhance workplace PRODUCTIVITY and SAFETY of information, users and infrastructure. Integrity Partners brand is being built every day by delivering innovative compound solutions of advanced services and the technology of global IT producers. We work for innovative companies and institutions, the leaders in their fields, basing the development on wise usage of the modern technologies.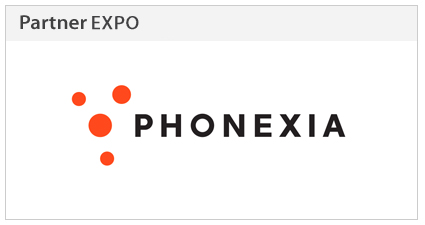 Phonexia transforms voice to knowledge with its innovative speech analytics and voice biometrics technologies. Its Phonexia Speech Engine is the first on the market using exclusively deep neural networks to provide extremely accurate and fast results. The Phonexia Speech Platform packs a wide range of speech technologies into a single, highly modular platform that is easy to integrate with other solutions. Phonexia innovation is available through network of integration partners. A university spin-off, Phonexia has been delivering its technologies to call-centers, financial institutions, and security agencies in more than 60 countries since 2006.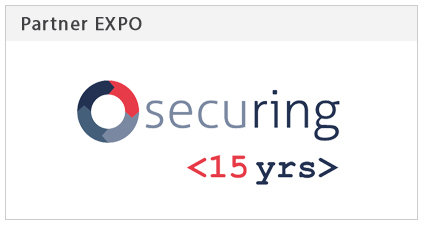 We are providing IT security testing and consulting with special focus on application security problems. Our expertise covers a wide spectrum of applications (web, mobile, cloud, embedded, IoT, blockchain, and others). SecuRing was founded in 2003. Since then we have been supporting leading banks, insurers, SaaS, telecom providers, software houses and government institutions in Poland and abroad by providing services such as: Application security testing and assessment Code review IT infrastructure security assessment (classic and cloud) Workshops and trainings.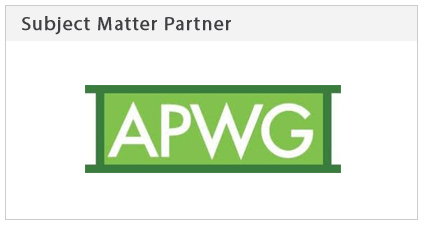 APWG is the international coalition unifying the global response to cybercrime across industry, government and law-enforcement sectors and NGO communities. The organization provides a forum for responders and managers of cybercrime to discuss phishing and cybercrime issues, to consider potential technology solutions, to access data logistics resources for cybersecurity applications, to cultivate the university research community dedicated to cybercrime, and to advise government, industry, law enforcement and treaty organizations on the nature of cybercrime.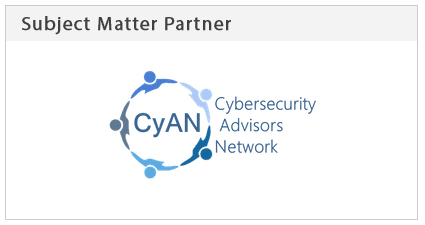 CyAN stands for CYbersecurity and cybercrime Advisors Network. Based in Paris, France, we are an international not-for-profit association established in 2015. CyAN aims to strengthen cybersecurity and fight against cybercrime through a multi-disciplinary approach based on mutual trust among its members and on complementarity of their profiles and experiences. CyAN is a think tank, which aims to contribute to the definition, development, distribution and publication of concepts, doctrines and standards in line with its ambitions in favor of a safer world. It shall be a source of proposals towards national public authorities and international institutions on issues related to cybersecurity and fight against cybercrime (legislative and regulatory developments, partnership, establishment of best practices…). CyAN believes that strengthening cybersecurity and the fight against cybercrime are not goals in themselves but contribute to personal development and prosperity of our societies.
Capture The Flag (CTF) Partner